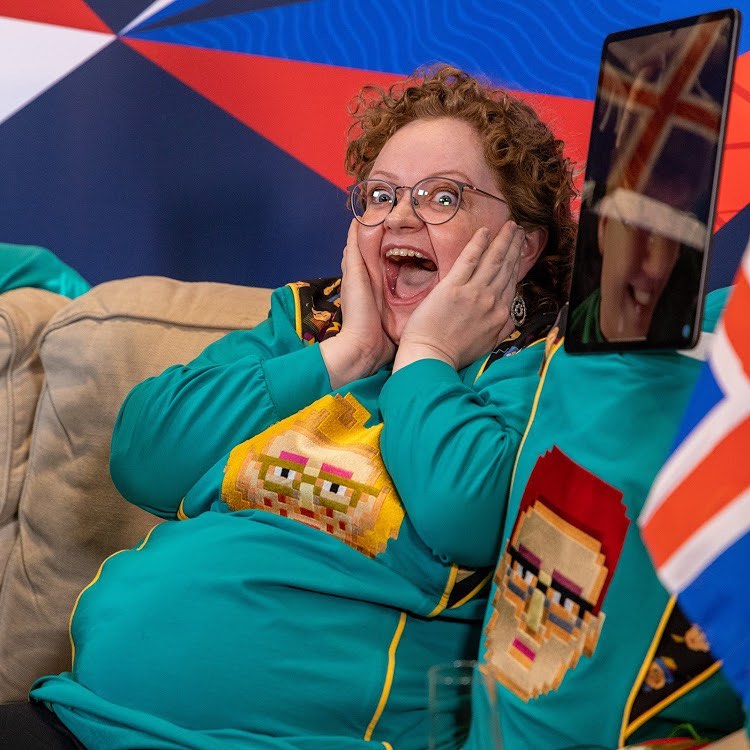 Speaking on her Instagram account, Árný Fjóla Ásmundsdóttir, has announced that she has tested positive for Covid-19. Árný is the wife of Daði Freyr, and part of the Icelandic 2021 Eurovision act.
Daði and Árný are expecting their second child later in the year, and surely could do without this news. SInce arriving in Rotterdam, two other members of the Icelandic delegation also tested positive, ending up with the band having to use a second rehearsal performance at both their semi-final and final.
This development must also be concerning to Iceland, who had seen their Covid-19 cases being reduced to an average of 3.
Árný reports that she is feeling fine and now taking lots of rest. We wish her a speedy recovery, and good wishes.
Since 6 April, when the load-in started in Ahoy, over 24,400 tests have been conducted amongst crew, volunteers, artists, delegation members and press. Only 16 of those (0.06%) have returned positive results. In most cases, they were from people who hadn't previously been to the venue, or who hadn't been there recently. To date, no infections have been conclusively traced back to the venue.
Daði & Gagnamagnið placed 4th at this year's Eurovision with the song, 10 Years, a song all about Árný Fjóla Ásmundsdóttir. You can watch it below.