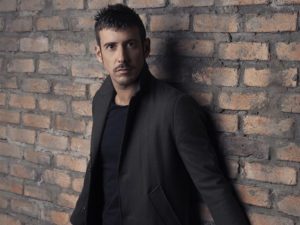 Will the Eurovision version, released today, change the fact that Francesco is the bookmaker favourite to win the Eurovision Song Contest in Kyiv, Ukraine in May? Few changes have been made to the song which won the SanRemo festival in February.
Francesco Gabbani won the Italian SanRemo festival back in February, and shortly after decided that he will participate at the Eurovision Song Contest with his entry Occidentali's Karma. That song quickly became popular, the video clip went viral and the bookmakers placed him as top candidate to win in Kyiv in May.
Today the Eurovision version was released which shows that they cut a bridge between two verses to make it trimmed for the contest. The original was 3:300, which need to be cut down to three minutes to match the rules of the European Broadcasting Union.
In the video below, listen to the new version of the Italian entry for the 2017 Eurovision Song Contest: