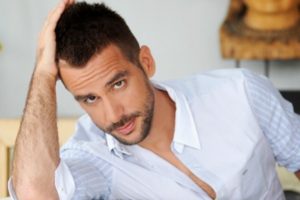 It has been reported that Panagiotis Tsakalakos, winner of the second season of Greek Idol, is in talks with the Greek public broadcaster for its 2018 Eurovision national final.
As reported earlier, the Greek public broadcaster ERT has already contacted record labels asking for entries and talent regarding its plans for a 2018 Eurovision national final.
After folk musician Areti Ketime, it was revealed today that Panagiotis Tsakalakos is in talks about submitting an entry for the consideration of ERT.
Born in the USA, Panagiotis shot to fame after participating and winning the second season of talent show Greek Idol in 2011. With 53.8% of the vote, his was somewhat of a surprise win over runner-up Malou Kiriakopoulou that had caused a sensation at the time.
Having done postgraduate studies in music, the artist is also an accomplished guitar player. He has so far released three singles and his usual musical style can be described as alternative pop/rock.
Update – it was earlier reported that Panagiotis had already submitted a song to the ERT. According to his own statement just released however, the singer is still in talks with the Greek public broadcaster.
The truth is that we are in talks with the ERT regarding our participation in the Greek national final for Eurovision, without our entry having been submitted yet. The song with which we are participating is completely different to our to date entries in the event, with ethnic elements, and I reckon that it would offer very good chances for a high place for Greece in this year's Eurovision. I cannot wait for you to hear it!

Panagiotis Tsakalakos
The deadline for submitting songs to the Greek broadcaster is 20th October. Songs will have to be sung in Greek and preferably contain Greek musical elements.
Below, you can watch Panagiotis Tsakalakos' music video for 2012 single Tha Me Vreis (You Will Find Me).