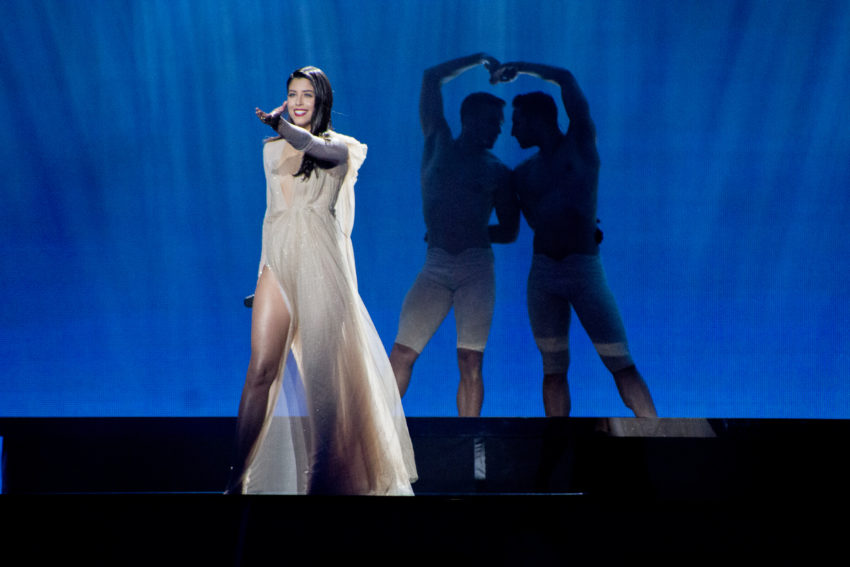 Greek public broadcaster ERT has sent a letter to leading record labels regarding its national final for Eurovision 2018. Requesting songs, the letter makes clear that lyrics ought to be 'exclusively' in Greek and that the entries should preferably have a native sound, too.
As reported earlier, Greece's ERT is working on putting together a national final for 2018. The public broadcaster is in the process of communicating with record labels, seeking entries for the selection.
The letter sent to these labels (seen in full below) makes clear among other things that the broadcaster wishes to make a change and select a song that will be typically Greek – both in regard to its lyrics, which will have to be in the native language, as well as to its musical style, which is encouraged to have a Greek sound to it.
A wish for quality is also evident in the letter. Last year's representative, pop sensation Demy and her dance entry This Is Love, was internally selected and the decision had received a warm reception by the public. This year, it will be down to the record labels to come up with artists and songs and ERT stipulates that high musical quality and vocal ability are required.
There are more details about the national final itself mentioned in the letter. The deadline for submitting songs is 20th October. It appears that the songs submitted to ERT will be initially adjudicated by a specialist committee acting as a jury. The qualifiers will make it to the national final where the winner will be chosen solely by the public.
You can read a translation of the ERT letter below:
ERT, as in previous years, will participate in the pan-European Eurovision Song Contest, which will this year take place in Lisbon from the 8th to the 12th May 2018.

The target of the public broadcaster is to participate in this year's event with a strong, quality song, performed by an artist of high vocal ability. This year we wish to make a difference, using exclusively Greek lyrics, in a song with a Greek sound. The candidate songs will be examined by the arts committee of ERT and those that qualify will be put to the judgement of the public in the context of a contest procedure (Greek Final), through which will emerge the one that will represent our country in this year's Contest.

For this reason, we request that you send us – in so far as you consider that there is such opportunity and willingness on your part – until Friday 20th October, songs that you believe will meet the standards described above.
In the following videos, you can watch Demy in Kyiv, performing the 2017 Greek entry This Is Love as well as answering our Would You Rather questions.
For updates on exclusive videos like the above, you can subscribe to our YouTube Channel.