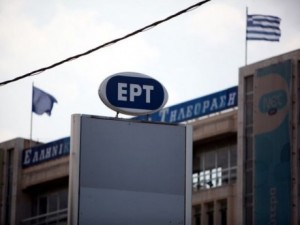 As reported earlier, the ERT is seeking a stylistic change in regards to its Eurovision entry for Stockholm. EuroVisionary can now confirm that the Greek broadcaster has received songs submitted by one of the acts they have been considering for months. Is an open national final out of the question as initially thought though?
The speculation about who is going to represent Greece in Eurovision 2016 started as early as last summer. An extra dimension to it regarded the recent change at the head of the Greek state broadcaster ERT and the understanding that the new administration wished for a break from commercial music channel MAD TV and label Panik Records organizing the Greek selection for Eurovision.
As reported a few days ago, many artists, more and lesser well-known, were approached by the broadcaster but they invariably expressed reservations about representing the country in Eurovision. Yet, what was transpiring from ERT's choice of artists was a turn away from commercial pop and towards a more alternative, some would call it more sophisticated, musical style. Added to all this were occasions of Eurovision websites purporting to be sure about who the act that ERT had chosen for Eurovision was, their tips sometimes picked up by more mainstream media.
EuroVisionary has known for quite some time that, out of all the names still on the table, one act in particular has been consistently under the broadcaster's consideration – a young male artist who is an actor, singer and songwriter. Having released his first album this year, his music can be described as alternative – often esoteric – pop. EuroVisionary is in a position to know from his circle that the artist in question has submitted songs for ERT's consideration after a request on the Greek broadcaster's part.
The male artist appears to be one of the constant points of reference in the quest of finding a Greek representative for Eurovision 2016 indeed, yet, a more recent twist to the story is that a national final for the selection of the Greek representative for Eurovision 2016 may not be out of the question after all. Despite ERT's initial plan to internally select the artist for Stockholm and perhaps organise a song selection final, after all the deliberation and negative responses from artists, the broadcaster has started toying with the idea that a national final with unknown artists could be the way forward.
EuroVisionary intends to respect the fact that the male artist mentioned above should not be named at this stage but can reveal that the Greek broadcaster expects that it will be announcing information about its 2016 Eurovision plans in January.