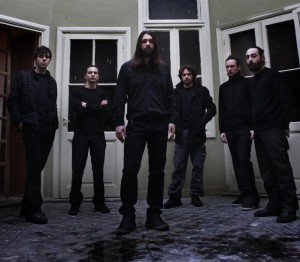 Greek state broadcaster ERT is rumoured to intend a more sophisticated stylistic turn in regards to its 2016 Eurovision entry. With an internal selection route expected to be followed, the artists leaked to have been considered so far would indeed point to a Greek change of musical direction for Stockholm.
Many names have been circulating in recent months in regards to the act that will represent Greece in Stockholm. It is widely talked about within Eurovision circles in the country that, to start with, ERT aimed high by approaching successful artists with an alternative edge such as Natassa Bofiliou, Eleonora Zouganeli, Panos Mouzourakis and Mariza Rizou (Melina Aslanidou, a similar type of artist, has also been rumoured to have been contacted more recently).
When these artists gave a negative response, the broadcaster, keeping the common denominator for sophistication, turned to less well-known artists such as Irene Skylakaki, for whom, in particular, EuroVisionary is in a position to know that she turned down ERT's Eurovision proposal citing work commitments and not feeling ready yet. At the same time, names of popular artists with a more commercial appeal such as Eleni Foureira, Tamta and Demy have been circulating as possible choices for Eurovision for years.
ERT's final choice might still come as a complete surprise but, If online reports in recent days are to be believed, the forerunners at the moment appear to be Sleepin Pillow, a rock group from Thessalonica. On their official website, the group describe their music philosophy as one based on 'bringing together modern psychedelic rock along with Greek and Eastern traditional music and English lyrics'. See what you think of Sleepin Pillow's musical style by listening to a sample of their work in the video below:
The intended stylistic change that ERT is allegedly seeking comes largely as a result of the change at the head of the Greek broadcaster. ERT had famously been abruptly shut down in June 2013 only to be reopened by the present Greek government exactly two years later. The new President of ERT, Dionysis Tsaknis, is a well-respected singer and songwriter with a long successful career; he is expected to opt for a more 'sophisticated' choice for Eurovision 2016 and a break from commercial music channel MAD TV and label Panik Records, who have collaborated for the selection of the Greek entry in recent years.