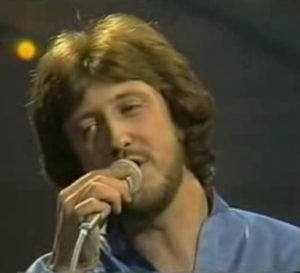 Yiannis Dimitras represented Greece at the 1981 Eurovision in Dublin. It is now revealed that the artist will be competing with his song in the Greek final for Lisbon 2018. With all submitted songs to be shortlisted by the end of the week, will it be a thirty-seven year comeback? 
Yiannis Dimitras competed at Eurovision 1981 with the song Feggari Kalokerino (Summer Moon), for which he was also the lyricist and co-composer.  In the end, the romantic ballad finished a respectable eighth (in a field of twenty competing entries) with 55 points.
It has now been revealed by Eurovision website InfeGreece that Dimitras' entry is one of the sixteen songs submitted to the Greek broadcaster ERT after a call to record labels in the last month.
In keeping with the requirement  for Greek lyrics this year, the song is called Ta Paidia Tis Athinas (The Children Of Athens) and it has been submitted by label Kathreftis. Dimitras has composed the music and written its lyrics.
There have been sixteen songs submitted by thirteen record labels so far. A special jury put together by ERT is expected to shortlist these by the end of this week.
Intentionally, ERT has not determined a number of finalists for the Greek final. It will be down to the jury to decide which of the songs they consider suitable to be included in their national final shortlist.
Provided that Ta Paidia Tis Athinas is shortlisted, the as yet unknown act that will perform the song will be announced – it is understood that it will not be Giannis Dimitras himself who will perform the song.
Eurovision 1981 was won for the UK by Bucks Fizz after a memorable stage performance of the catchy Making Your Mind Up. It is an interesting piece of Eurovision trivia however that Yiannis Dimitras and Feggari Kalokairino was voted by the rest of that year's acts as 'best performance.'
In the following video, you can watch Yiannis Dimitras performing  Feggari Kalokerino at Eurovision 1981 in Dublin.