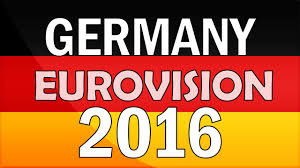 After choosing Xavier Naidoo to sing the German 2016 Eurovision Song Contest entry, broadcaster NDR, received so much public backlash, that the TV company was forced to re-think their decision. They are now ready for a national selection in February.
Few months ago German broadcaster presented Xavier Naidoo as their representative for the 2016 Eurovision Song Contest. A couple of days later they withdrew him due to public discussions.
Now ARD announces that a new selection will take place on February 25th, live on TV at 20:15 CET in Köln. A participant will be chosen via a national selection.
Ten acts will compete against each other in the "Unser Lied für Stockholm" competition. Despite much speculation, neither  the  chosen acts nor the presenter have yet been revealed. The winner will be chosen by the audience.
The competition will be produced by Köln based company Brainpool. There is speculation that Stefan Raab may also be involved.
This is Germany's second year of controversy in  a row after second placed Ann Sophie had to step in with the Ella Eyre composed Black Smoke, after the 2015  winner Andreas Kummert declined the chance to represent his country in Vienna. Sadly Ann Sophie was rewarded with zero points, an accolade she accepted in good spirits by publishing a "We are the zeroes of all time" spoof video which you can see below.