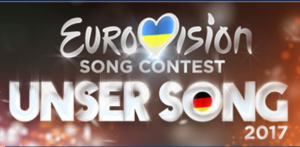 Germany's broadcaster NDR has just presented its new selection format for the 2017 Eurovision Song Contest which goes back to 2010's winning formula. Successfully selected through this process, former winner Lena is joining as a jury member.
Since the change of its national final back in 2013, Germany's results at the contest have been below the expectations. In order to get back on the right track, the broadcaster NDR re-activates its old selection format according to a press release.
In a first step, young German singers are able to apply via www.unsersong2017.de, by sending a video which shows their talent. Selected out of the crowd, the 30 most promising young men and women are going to be invited to sing in front of the jurors who are finally choosing the 5 competitors for the national final.
On February 9th in a live show, the singers are presenting songs which have been submitted by international songwriters exclusively for this competition. The jury, consisting of the musicians Lena, Florian Silbereisen and Tim Bendzko will comment on the different performances while the winner is only going to be selected through televoting and the official Eurovision app. In this way, the German selection will go international for the first time, permitting also international Eurovision fans to vote for their favourite.
Eurovision winner Lena encourages all young men and women to take part, declaring that it could be the best decision of their lives, changing everything.
What do you think about the new format of Germany's selection? Can they for 2017 do better than Jamie-Lee who finished last this year with just 11 points received for her Ghost entry which you can see in the video below: