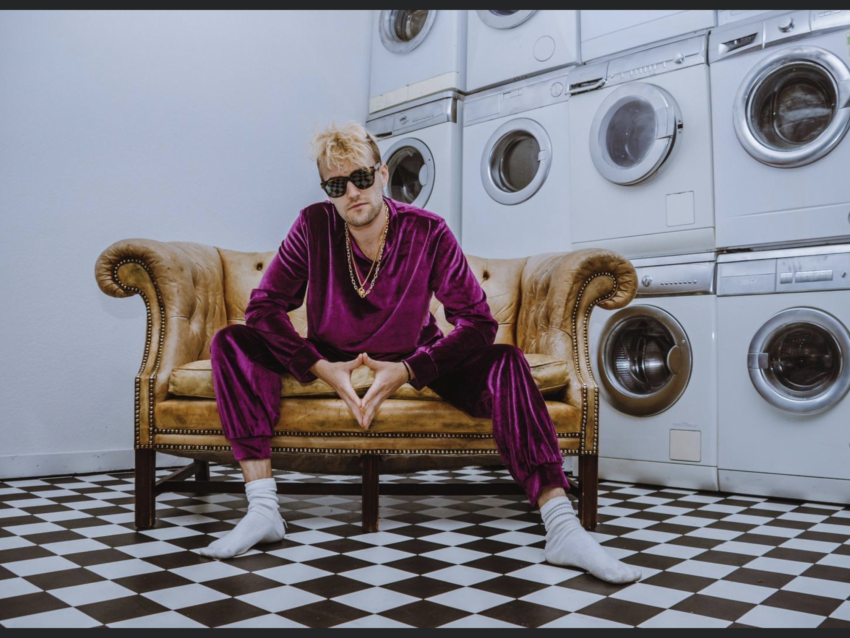 Today's saw the release of the video  of the song that will represent Germany at the Eurovision Song Contest 2021. Jendrik Sigwart will sing 'I Don't Feel Hate'.
Last year Ben Dolic should have represented Germany with the song Violent Thing, but he will not return in 2021. On the 6th of February 2021 German television announced that Jendrik Sigwart would be the representative this year.
As a member of the big five Germany will proceed straight to the final to be held in Rotterdam on the 22nd of May 2021.
Below you can watch the video of this year's German entry.
Germany at the Eurovision Song Contest
Germany have competed in every Eurovision Song Contest since it began in 1956 apart from one little blip in 1996. Let's  take a look at their performance throughout the decades.
Fifties: Germany had two songs in the first contest, Im Wartesaal zum großen Glück and So geht das jede Nacht, by Walter Andreas Schwarz and Freddie Quinn, but no one knows what place they finished. What we do know is in 1957, Margot Hielscher came 4th with Telefon, Telefon becoming the first of 17 top 5 results the country would see throughout the years.
Sixties:  Germany had mixed results during the 60s in fact they finished last twice. Their best result was at the start of the decade in 1960 where the finished fourth with Wyn Hoop and Bonne Nuit Ma Cherie.
Seventies: The start of the seventies saw Germany's fortunes improve when they came third three times in a row, with Katja Ebsteina twice, with Wunder gibt es immer wieder and Diese Welt followed by Mary Roos in 1972 with Nur die Liebe läßt uns leben. Dschinghis Khan ended the decade by placing fourth.
Eighties: The 80s saw a great start for Germany with again two 2nd places, from Katja Ebstein again and Lena Velaitas, with Theater and Johnny Blue, and finally in 1982 a winner with Nicole and Ein bißchen Frieden. Wind also placed second in 1985 and 1987, with Für alle and Lass die Sonne in dein Herz.
Nineties: in 1994 Mekado placed third with we are giving a party. Their best result this decade came in 1999 with Surpriz and Reise nach Jerusalem – Kudüs'e seyahat. However, in 1995 they placed last again with Stone and Stone and Verliebt in Dich.
Noughties: This decade saw mixed fortunes for Germany, again another last place with Gracia and Run and Hide in 2005. Their best result this decade came in the first year when Stefan Raab came fifth with Wadde hadde dudde da?
Tens: Germany always seem to start the decade of well as this time they got their second winner with Lena and Satellite. In 2018 Michael Schultz came fourth with you let me walk alone. Unfortunately Ann Sophie and Jamie Lee finished last in 2015 and 2016, with Black Smoke and Ghost.