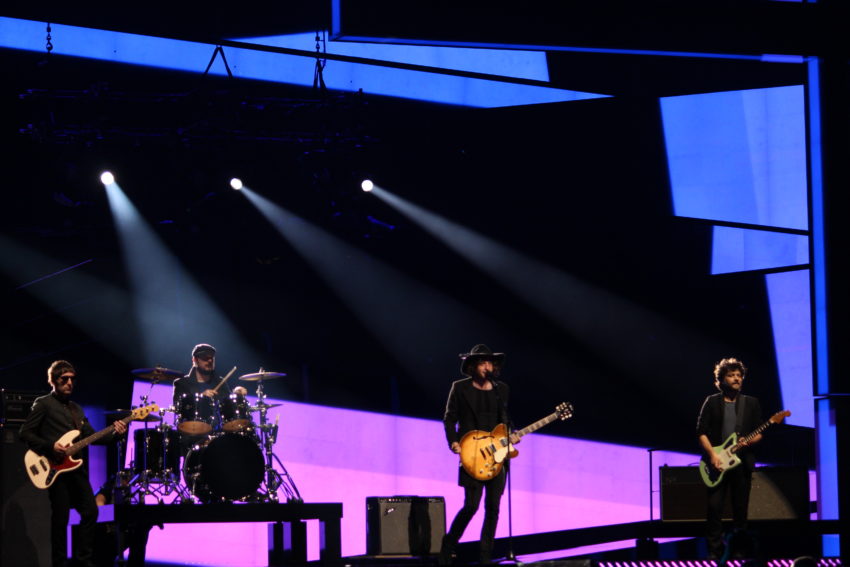 Today, Georgia opened their submission to choose their Eurovision 2017 entry to send to Kyiv, Ukraine next May. This marks a change from last year when the song was chosen internally.
The Georgian Public Broadcaster (GPB) has announced it will choose its entrant through a national selection. The broadcaster is reporting that the chance to represent the country is open to both solo artists and groups.
GPB requires applicants to submit songs with a maximum length of 3 minutes. The song should be submitted in CD format. In addition, applicants must submit their biography and a picture.
Applications will be accepted from November 7th through December 7th,  2016 in person at 68 Kostava Street in Tbilisi or through e-mail at [email protected].
The dates for the national final have yet to be announced.
Georgia at the Eurovision Song Contest
Georgia debuted at the Eurovision Song Contest in 2007. The entry,Visionary Dream by Sopho Khalvashi finished 12th.
The country has qualified to the Grand Final on all occasions, except  2012 and 2014, when it placed 14th and 15th in the semifinals.
Georgia's best result in the contest was achieved in 2010 and 2011. Both Sofia Nizharadze with Shine in 2010, and Eldrine with One More Day in 2011 were able to finish 9th.
The 2015 entry Nina Sublatti's Warrior was the last artist Georgia selected through national selection. She reached the 11th position in the Grand Final.
In 2016, Georgia chose its entry, Midnight Gold, by Nika Kocharov and Young Georgian Lolitaz internally. The entry scored 104 points and 20th place in the Grand Final. Enjoy the entry below.
.