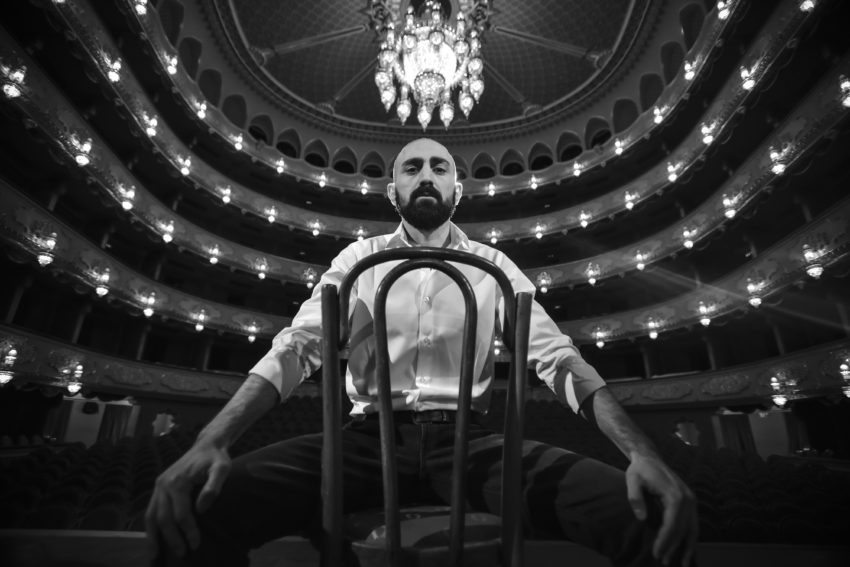 For the 2021 Eurovision Song Contest, Tornike Kipiani serves us a little pop-rock song with the universal theme of love. The video for his Georgian entry 'You' has just been released, alongside little information regarding his Eurovision performance.

Georgia will perform in the second half of the second semi-final on the 20th of May 2021.
In 2020, Georgian Television (GPB) announced that the winner of Georgian Idol would represent them at the now cancelled 2020 contest. The winner was Tornike Kipiani and on 3rd of March 2020, the song was announced as Take Me As I Am. After the contest was cancelled, on 19 March 2020, Georgian Television announced that Tornike would represent them again in 2021.
His 2021 Eurovision entry You has just been released. It is a mix of rock, pop-rock and blues-rock. Tornike Kipiani wrote the song himself, which was recorded in Bravo Records Studio. The video, which you can enjoy below, was directed by Temo Kvirkvelia. Ballet dancer Mariam Aleksidze choreographed a dance especially for the music video and her troupe is featured in the video.
Tornike's stage performance at Eurovision 2021 will be directed by Emilia Sandquist – she was previously set to be the stage director for Tornike last year as well. Emilia is an international creative who has dreamed up successful performances in the past for Swedish artists at Melodifestivalen. She is also a member of the Jean Baptiste Group.

From Georgian press release
Below the embedded video, you can read more about Tornike.
Tornike Kipiani – a brief biography
Tornike was born on 11 December 1987 in Tblisi. At the age of 19, he formed his own band. As he didn't consider himself a vocalist, he was meant to only take on that position temporary until they found someone else… and guess what happened, Tornike became a vocalist!
His first TV appearance came in 2013 in the TV show "Magtifani", in which he reached the final. The following year, in 2014, he won the first season of X-Factor Georgian with Tamta (Cyprus 2019) as his mentor.
In 2017, Tornike first had his eyes set on Eurovision when he took part in the Georgian national final with the song You Are My Sunshine. Unfortunately he didn't score very well finishing in 23rd place out of 25. He was selected to represent Georgian at the 2020 Eurovision Song Contest following his victory in Georgia Idol 2019. As the contest was cancelled, the broadcaster confirmed their faith in him by internally selecting him for the 2021 edition.
Georgia at the Eurovision Song Contest
Georgia made their debut at the Eurovision Song Contest in 2017 with Sopho Khalvashi and Visionary Dream. They placed 12th which wasn't bad for a first timer. In 2010 and 2011, they did best by finishing 9th with Shine by Sopho Nizharadze, and One More Day by Eldrine.
It wasn't until 2012 that Georgia failed to make the final, bit unfortunately they are starting to create a tally, which has now reached five times. The last time they made the final was in 2016 when Midnight Gold finished 20th for Nika Kocharov & Young Georgian Lolitaz.