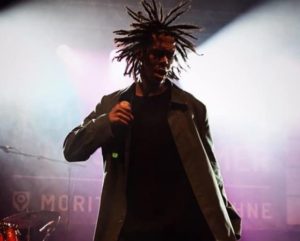 "I am indescribably honoured! It's a dream come true". With those words, Jeangu Macrooy descibes being chosen to represent the Netherlands on home field at the 2020 Eurovision Song Contest.
In 2014, 21 year old Jeangu Macrooy moved from Suriname, South Americas smallest country, to the Netherlands. He had musical ambitions, and those could easier be met in Europe. Suriname became independent in 1975, but Dutch is still official language and the ties to the Netherlands are still strong.
Jeangu was signed to the label Unexpected Records, has performed at various festivals and TV shows, but he faces his biggest ever audience when he goes on stage in the final of the 2020 Eurovision Song Contest in May. Following Duncan Laurence's victory from last year, the Netherlands is as host country automatically qualified for the final. As such, Jeangu won't be facing a tough semi-final knock out competion.
I am indescribably honoured! It's a dream come true and the most beautiful thing that has come my way so far. My team and I are excited to make the Netherlands proud! Let's go!

Jeangu Macrooy
The Dutch broadcaster is confident in the song with which Jeangu will represent them in May this year: "The song he delivered touched us right away. We are very happy that Jeangu wants to go on this journey with us". Those are the words from Eric van Stade, Managing Director of Avrotros. The words are quite similar to those Ilse de Lange said last year about Duncan Laurence and the song Arcade. Time will tell whether or not, Jeangu Macrooy can bring another top result to the Netherlands.
While waiting for the song annoucement, let's listen to Shake Up This Place released a year ago: