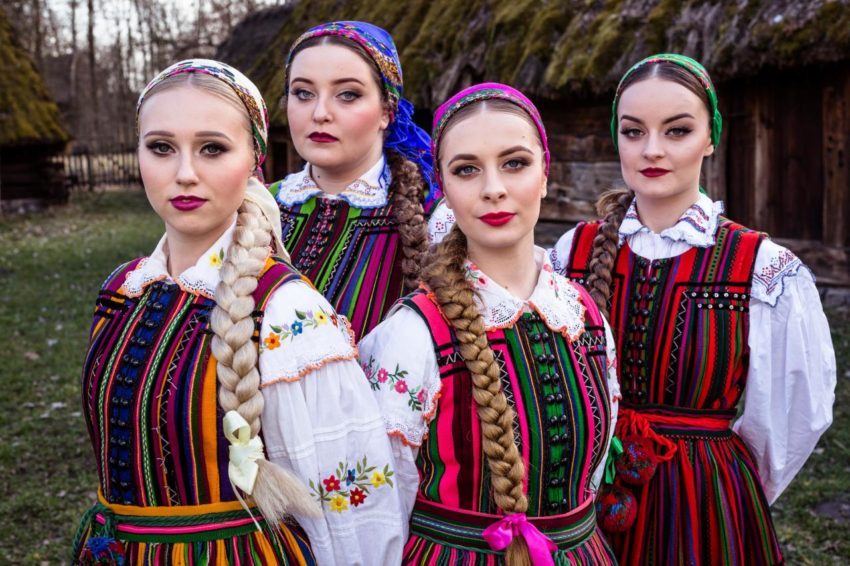 The band Tulia will represent Poland at this year's Eurovision Song Contest. The band is known for mixing old traditions with a modern touch. Broadcaster TVP went for an internal selection this year after three years with live televised national finals. 
While Croatia this year bring back the national finals after years with international selections, and Australia use a national final for the first time, Poland went the other way. They dropped the national final and went back to the internal selection they last used in 2015.
Today, broadcaster TVP presented Tulia as the participant. The band consist of Patrycja Nowicka, Dominika Siepka, Joanna Sinkiewicz and Tulia Biczak. Their song for Eurovision isn't yet available. It will be released at a later time.
Poland at the Eurovision Song Contest
A second place in their first appearance. Poland got a fantastic debut in 1994 where Edyta Górniak sang To Nie Ja! That is today still the best result the country ever achieved at the Eurovision Song Contest. It's also their only top 5, but they have twice later earned a 7th and an 8th place. The latter came in 2016 where Michał Szpak surprised many and scored a combined 229 points in the final.
When semi-finals were introduced to the contest, it took a while before Poland would join the Saturday party. They failed to qualify for the final in 2005 to 2007. In 2008, Isis Gee just made it on the last ticket in her semi-final. She finished 24th in the final – and in the following three years, Poland would again miss out.
The broadcaster took the consequences of the poor results and withdrew from the contest. After two years absence, they returned in 2014 with a song which secured Poland extra publicity all over the world – for reasons not necessarily related to the actual song. But it worked! My Słowianie reached the final and finished 14th. Poland was back on track. For four years in a row since their comeback, they qualified for the final.
Last year, Gromee feat. Lukas Meijer unfortunately couldn't continue the good strike for Poland as they missed the final ending 14th in the semi-final.
In the video below, remind yourself of Poland 2014, which marked the country's comeback. Was it the song or the performance which did it? Judge for yourself: