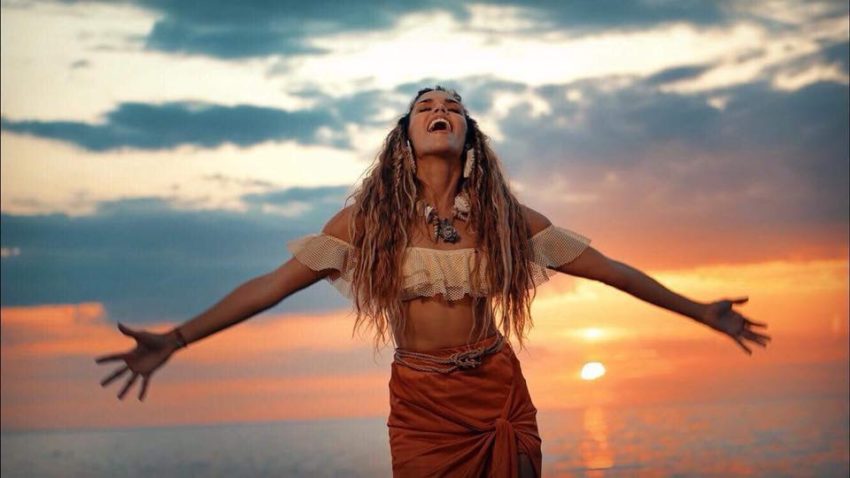 Franka's new single is a catchy, uplifting pop song that celebrates love and emphasize the importance of being happy and satisfied with what you already achieved in your life. Last month, she represented Croatia at the Eurovision Song Contest.

Franka's apperance at the Eurovision Song Contest in Lisbon was a bit disappointing as she didn't manage to qualify for the grand final. But on the other side, her personal life was one huge positive story in the last year.
After being absent from the Croatian music for about eight years she came back last year with the single S Tobom, which charted at number three in her native country. In February, Franka was announced as the Croatian entrant for Eurovision and two months ago she got engaged with Vedran Ćorluka, who is currently playing for Croatia at 2018 FIFA World Cup. Their wedding is scheduled to take place later this summer.
Franka's new song is written by Branimir Mihaljević and Nenad Ninčević. Mihaljević also penned this year's Croatian Eurovision entry and Ninčević wrote Kada Zaspu Anđeli – the song that represented Croatia at 2000 Eurovision Song Contest.
The video for Kao Ti I Ja was directed by Sandra Mihaljević and Igor Ivanović. It's the same team that also was in charge of Franka's to latest videos S Tobom and Crazy. Beautiful scenes in Kao Ti I Ja were filmed near the coastal Croatian city of Rovinj.
You can listen to Franka's latest single in the video below: