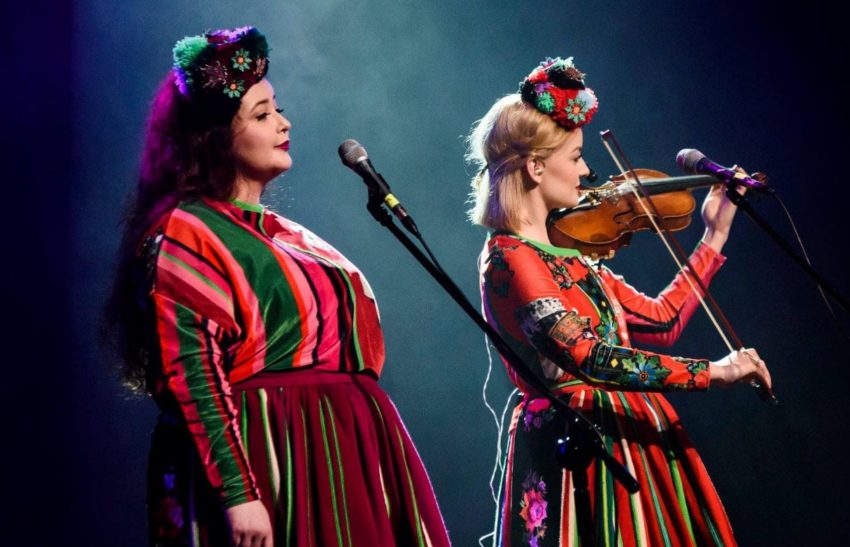 Expectations were really high for the release of this year's Polish Eurovision entry. A lot of it though, coming from fans who had, based on the outfit of the band alone, predicted something in the style of the milkmaids from 2014. This isn't that.
Unless the band Tulia takes off part of their clothes on stage, some fans are sure to be disappointed when they see the four girls on stage at the Eurovision Song Contest. A lot of won't be related to the song though, but just the fact that when the band were announced as representatives of Poland, many fans immidiately drew associations to Donatan & Cleo's 2014 entry – and the famous milkmaids appearance.
This year's Polish entry was released today, and nothing point towards another sexy performance, which will create headlines around the world – for all the wrong reasons. The song is pretty much in the usual style of the band; traditional folk music with a modern touch. Check it out in the video below:
Tulia is a band consisting of the four women Patrycja Nowicka, Dominika Siepka, Joanna Sinkiewicz and Tulia Biczak. The band is, as you can probably, guess named after the latter. They founded the band in 2017 and last May, they released their first album, simply titled Tulia. It sold more than 30,000 copies and reached platinum level in Poland.
Poland at the Eurovision Song Contest
21 appearances since their debut in 1994, and 11 finals. No win yet and only three top 10 results. Poland haven't always had it easy at the Eurovision Song Contest though they got off with a fantastic start when Edyta Górniak sang To Nie Ja! to a second place.
When semi-finals were introduced to the contest, it took a while before Poland would join the Saturday party. They failed to qualify for the final in 2005 to 2007. In 2008, Isis Gee just made it on the last ticket in her semi-final. She finished 24th in the final – and in the following three years, Poland would again miss out. As a result of the poor results, the broadcaster took an absence from Eurovision in 2012 and 2013 – and then returned with the now famous milkmaids in 2014.
Donatan & Cleo reached the final, and so did the country's representatives in the following three years. Poland were back on track. Last year, Light Me Up by Gromee feat. Lukas Meijer however failed to qualify.