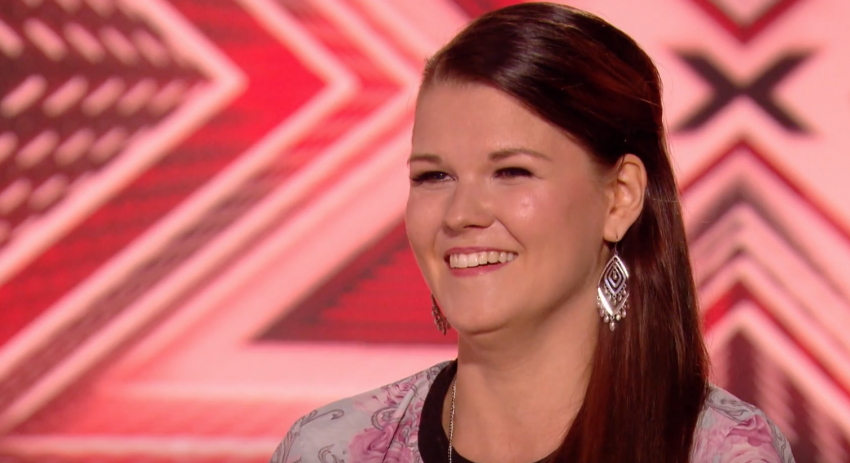 Finnish singer Saara Aalto who placed second twice in the national selection for the Eurovision Song Contest is trying her luck elsewhere. This time she's chosen to take part in the United Kingdom edition of the X-Factor.
Appearing on this weekend's episode, Saara Aalto delivered a beautiful rendition of Sia's song Chandelier. In her audition video, which you can watch below, Saara explains that she is from Finland and this is her first time being in the UK. She also shares that her hometown is actually right by where Santa Claus lives.
Her dream from a child has been to be a Disney princess, and that she can sing Let It Go in fifteen languages. Interestingly enough, Saara was actually the voice actor for the character of Anna in the Disney movie Frozen.
Earlier this year, Saara entered Uuden Musiikin Kilpailu with the song No Fear, which is the Finnish national selection for the Eurovision Song Contest. Saara obtained the maximum amount of points from the public votes, however, with the jury votes being added, she lost to Sandhja with Sing It Away. This was the second time Saara ended in Second Place of her national selection, as the same happened in 2011.
In her audition video, Saara shares to Simon and the other judges that she is needs help after going through different talent shows in Finland. Following her beautiful rendition of Chandelier, Nicole Scherzinger gave Saara a standing ovation telling her she was so good, it made her want to twerk.
Sara obtained three yes from the judges which will allow her to go forward to the next round which is bootcamp. In this round, the contestants are typically asked to perform in groups and a further number of them are eliminated.
Stay tuned to EuroVisionary as we update you on Saara's progression on the UK X-Factor.