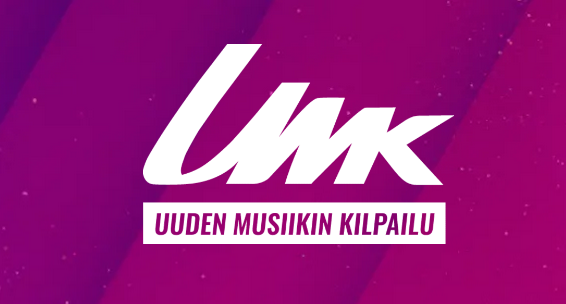 Seven candidates are participating in Uuden Musiikin Kilpailu (UMK). A few well known names from the Finnish music scene are participating. The list includes Aksel, who won last UMK, and Eurovision contestant Laura. The national final will take place on February 20.
In January, YLE announced the artists participating in Uuden Musiikin Kilpailu. This announcement came after weeks of speculation on whether Aksel would try to represent Finland for 2021 or not. The list of confirmed contestants also includes Laura (Estonia 2005, 2017), hip hop duo Teflon Brothers and Finnish music legend Danny.
The Finnish national selection will feature songs in English and Finnish. The hopeful candidates are offering a variety of music genres from classic ballads to pop, hip hop and Nu Metal. A combination of 25% jury vote and 75% televote will decide who will represent Finland in Rotterdam.
Three UMK 2021 entries you should listen to
Teflon Brothers x Pandora – I Love You

Teflon Brothers are a hip hop and rap music duo. The group has gained recognition for their catchy songs in the Finnish music charts. In their singles Teflon Brothers include other music elements such as pop and disco. They are also well known for parodying mainstream music and artists and their antics. This is also present in their Eurovision song I Love You which makes reference to music clichés from the 90s. I Love You is a song with a catchy chorus. However, it is still to be seen whether it is a suitable song for Eurovision or if the jokes will be lost in translation.
Aksel – Hurt
Aksel won UMK in 2020 with Looking Back. However, due to the cancellation of the 2020 Eurovision Song Contest he could not represent Finland in Rotterdam. Before the official announcement, fans were speculating on whether Aksel would try to represent Finland again or not. There were rumours about Aksel not being selected for UMK 2021 before the official announcement. Fortunately, they were quickly dismissed. For 2021, Aksel is participating with another ballad. Nevertheless, the sound of Hurt has a more acoustic, calmed sound relying on Aksel's voice.
Blind Channel – Dark Side

Blind Channel is competing with a Nu Metal song. Dark Side immediately stands out from the crowd because of its genre. Having so many ballads and pop songs in the competition, it is not surprising to see many fans enjoying themselves with this rock song. Some have pointed out however, that Dark Side sounds like a rock song from the early 00s. Finland is well known worldwide for their rock and metal bands. Will this be enough to bring Blind Channel to Rotterdam?
UMK 2021 – listen to all songs
For those who want to listen to all the songs, here's a list of the remaining 7 songs. You can watch all the contestant's songs by clicking the links on each title:
The winner of the 2021 Uuden Musiikin Kilpailu will represent Finland at the Eurovision Song Contest 2021 in Rotterdam, Netherlands.
This reflection article is based on the author's own personal experience. Views expressed belongs to him or her, and are to be seen as unrelated to EuroVisionary.com.