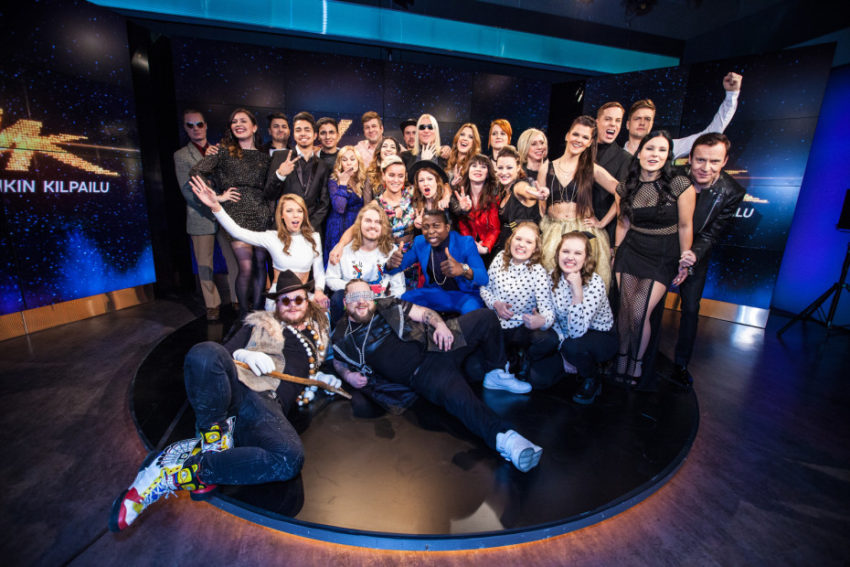 Three qualifying rounds have been announced by YLE to choose the artist and song which will represent Finland in the 2016 Eurovision Song Contest in Stockholm. Who will follow Pertti Kurikan Nimipäivät from last year in winning the UMK to be held on February 27?
The Finnish broadcaster YLE has announced three semi finals for their Uuden Musiikin Kilpailu which will choose the Finnish entry in this years Eurvision Song Contest. The heats have been divided into groups of six. Each week, three acts will continue while for the other three it will be "Try Again Some Other Time". Nine acts will compete in the Grand Final from the studios in Pasilassa.
Week One: (6 February 2016 21:00 CET)
Saara Aalto – No Fear
Mikko Herranen – Evil Tone
Stella Christine – Ain't Got Time For Boys
Eini –Draamaa
ClemSO – Thief
Pää-Äijät – Shamppanjayaivas
Week Two: (13 February 2016 21:00 CET)
Attention 2 – Ready For The Show
Cristal Snow – Love Is Blind
Annica Milán & Kimmo Blom – Good Enough
Rafaela Truda – Rise Up

Ylona – Blazing Fire

Mikael Saari – On It Goes
Week Three: (20 February 2016 21:00 CET)
Lieminen – Pehmeiden Arvojen Vaalijat

Tuuli Okkonen – Don't Wake Me Up

Gušani Brothers – Poom Poom

Barbe-Q-Barbies – Let Me Out

Pietarin Spektaakkeli – Liian Kuuma

Sandhja – Sing It Away
Krista Siegfrids and Roope Salminen will host the shows, which will also feature ever changing guests led by former porn actress Rakel Liekki.
Videos of the competing songs have been posted on-line by YLE and are being scrutinized by the professional jury members Essi Hellén, Mikko Silvennoinen, Jaana Pelkonen and Tommi Manninen.
You can watch all of the entries on in the UMK section of YLE's website.
Members of the public are also able to vote free of charge, by creating a user profile on the YLE site. There will be toll numbers to call on the night of each heat. Money collected on the night will be donated to the Red Nose charity.
Remind yourselves again what Finland sent last year below: