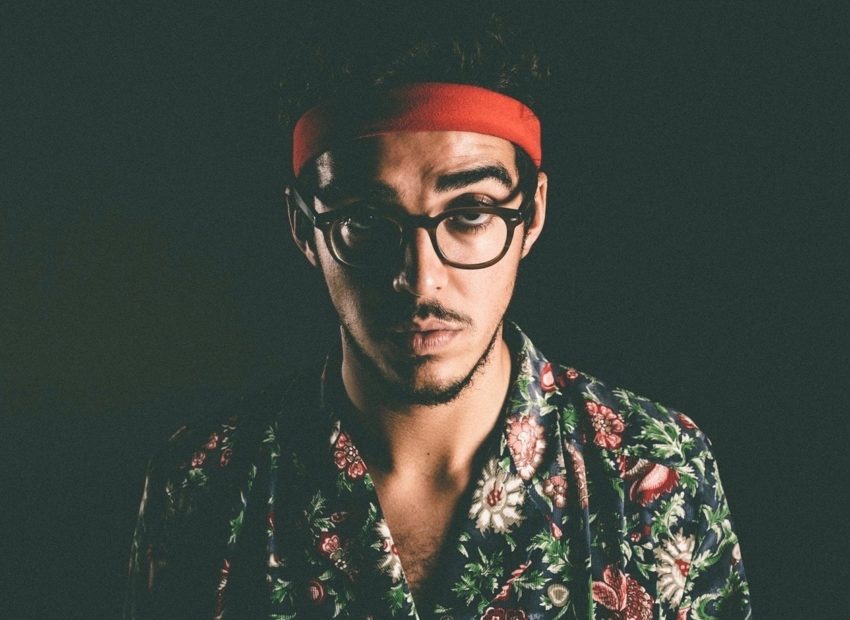 Amongst the qualifiers in Portugal's first heat, we find Salvador Sobral's invited composer, Janeiro, as well as Portugal's 1993 representative, Anabela. This year's Eurovision host country kicked of their national selection Festival da Canção tonight.
Portugal's search for its 2018 representantive started tonight as RTP held the very first semi final of Festival da Canção. The show ran for roughly three hours and out of the 13 competing songs, seven made it through the show's next round.
In this first semi final, two former Eurovision acts tried their luck once more – Anabela and José Cid – but only one became a step closer of being the country's representative again. Who also got the approval of both the public and the judges was Janeiro, the act invited by Salvador Sobral to participate in the country's national selection.
Update: RTP has made it official that an error of communication happened last night which ended up influencing the results. Eu Te Amo by Beatriz Pessoa is no longer a finalist. The voting breakdown can be found below.
The Show
While RTP has decided that only women would be in charge of Eurovision Song Contest's presentation, tonight two men hosted the show: Jorge Gabriel and José Carlos Malato – two Festival Da Canção veterans – who entertained the present audience at RTP's studios in Lisbon.
At the beginning, a small homage to Madalena Iglesias – who passed away earlier this year – took place and was followed by the songs presentation. Before each performance, there was an introduction video featuring the song's composers.
At the end, the jury's votes were mixed with the public ones and the seven songs with the best results moved onto the show's Grand Finale to be held next 3rd of March. Salvador Sobral made a friendly appearance by the end of the show to support Janeiro.
The Songs
1. Bruno Vasconcelos – Austrália
Comparing Australia's history to a relationship, Bruno presented a quite peculiar song that surely resembled older Portuguese songs which may not be a benefit overall.
2. Rui David – Sem Medo
Jazz was kept alive with Jorge Palma's song – Sem Medo – not only sonically but also lyrically as it is a romantic song where he sings about a woman he is no longer with but wishes he was.
3. Beatriz Pessoa – Eu Te Amo
One more love song, this time with a rather pleasing and relaxing sound. Eu Te Amo does feature Brazilian influences as its composer is indeed a Brazilian singer.
4. Anabela – Para Te Dar Abrigo
Forget the 1993 Anabela who performed a beautiful love song. The singer returned to Festival da Canção but with an uptempo and cheerful song that also talks about love. Para Te Dar Abrigo was composed by the legendary Fernando Tordo.
5. Catarina Miranda – Para Sorrir Eu Não Preciso de Nada
In such a formal national selection, seeing and hearing Catarina felt like a breath of fresh air due to her outfit, makeup and hair. As for the song, it is a slow song where love is again discussed. This time, gay love.
6. Joana Espadinha – Zero a Zero
In a shiny outfit, Joana Espadinha performed one of the most unique songs of the night. It wasn't Pop, Jazz or even very Portuguese. Zero a Zero surely shared one of the best productions of the night.
7. Janeiro – (sem título)
Joined only by an electronic guitar, Salvador's invited composer surely followed the Amar Pelos Dois formula by trying to create a momentum with (sem título), another love song.
8. José Cid – O som da guitarra é a alma de um povo
The legendary Portuguese singer performed, not a love song, but a song dedicated to Portugal making a big homage to its glorious history. Sonically, it also featured a lot of different instruments.
9. Joana Barra Vaz – Anda Estragar-me Os Planos
Alone on stage, Joana performed another love song. Perhaps the saddest song so far with a rather touching instrumental filled with beautiful violins.
10. Peu Madureira – Só Por Ela
Joining the list of love songs, Peu Madureira dedicated his heartbreaking song to his previous lover in a song that brought Fado back to the competition.
11. Rita Dias – Com Gosto Amigo
With various references to Festival da Canção, Rita Dias performed one of the most interesting songs of the night where influences of Fado and Jazz were mixed with her sassy attitude.
12. JP Simões – Alvoroço
JP way of singing made it so hard for anyone to understand what he was singing. The low tone often mixed with a distorted sound ended up on one of the most unsual, weird and unexpected songs of the entire Festival.
13. Maria Amaral – A Mesma Canção
It means The Same Song in English and it was yet another love song. Joined by a guitar, the youngest singer performed also another sad slow song that closed the songs presentation.
All of the performances have already been uploaded to Festival da Cançåo's official YouTube and can be watched here.
The Results
50% of the decision was up to the judges while the remaining 50% up to the public. After roughly 45 minutes of deliberation, here's how they awarded their points from 12 to 1 point.
| | | | |
| --- | --- | --- | --- |
| Act | Judges Points | Public Votes | Total |
| Bruno Vasconcelos | 0 | 0 | 0 |
| Rui David | 2 | 5 | 7 |
| Beatriz Pessoa | 4 | 0 (updated) | 4 |
| Anabela | 3 | 10 | 13 |
| Catarina Miranda | 8 | 8 | 16 |
| Joana Espadinha | 5 | 2 | 7  |
| Janeiro | 12 | 4 | 16 |
| José Cid | 1 | 6 | 7 |
| Joana Barra Vaz | 7 | 1 | 8  |
| Peu Madureira | 10 | 12 | 22 |
| Rita Dias | 0 | 3 | 3 |
| JP Simões | 6 |  0 | 0 |
| Maria Amaral | 0 | 7 (updated) | 7 |
In case of a tie, it would prevail the jury's votes hence why Joana Espadinho made it through along with Rui David's Sem Medo that only qualified after RTP's correction of the results. Eu Te Amo by Beatriz Pessoa ended up only gathering 4 points from the judges. Its 7 points were awarded to Maria Amaral's A Mesma Canção instead.
Portugal's first victory in almost 50 years
This year will mark the 50th participation of Portugal in the Eurovision Song Contest. Having participated this amount of times, only last year Portugal won the contest for the first time with Salvador Sobral's Amar Pelos Dois.
Even though it found great success with Salvador, Portugal hadn't yet had a really successful entry this decade. Not only the country didn't take part in 2013 and 2016 due to its poor results, but it failed to qualify every other year aside from 2010 with the song Há Dias Assim. Remind yourself of one of Salvador Sobral's rehearsals at last year's Eurovision Song Contest: