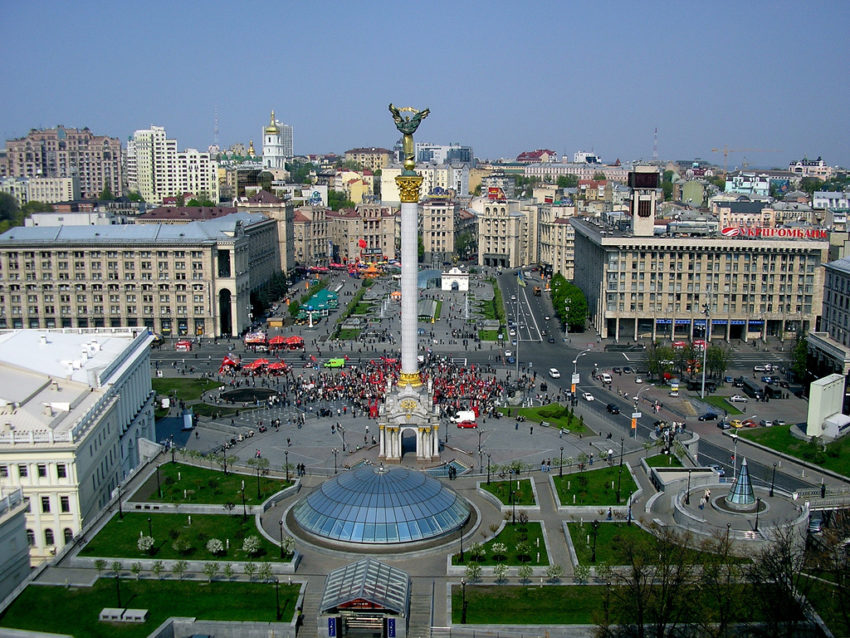 Are you in Kyiv during the Eurovision Song Contest? A programme of approved cultural events that fans will be able to enjoy when they travel to Kyiv in less than two weeks, has been released. Here is what you need to know.
There has been a special programme of approved cultural events that fans will be able to enjoy when they travel to Kyiv at the end of this month or early next month. Amongst these include workshops, festivals, exhibitions and even a karaoke contest. The press service of the Kyiv State Administration (KCSA) announced.
From April 30th to May 14th Kyiv will operate:
The Fan Zone in Sofia in St Sofia Square will accommodate up to 10 thousand visitors. The zone will be divided into the following areas: cultural, artistic, background information, recreation, food court and entertainment.
The entertainment area at Trinity Square, which will present the best examples of national music, contemporary works of music, theater, Kiev and acquaint guests with the unique Ukrainian culture. It also will operate a food court area, workshops, sales exhibitions, children's entertainment, photo zone, tourist information centre.
Entertainment area Feel Ukraine will include exhibitions and workshops. Films will be screened and will include a large children's section. Each day will be devoted to a separate theme: Jazz masters, Day of Ukrainian literature, fine arts day, a day of costumes, decorations and so on.
Entertainment area Eurovision: Retrospective which will be located on Poshtova Square. There will be karaoke festival that introduces visitors to the history of "Eurovision". The festival everyone can take part in a karaoke competition. The contest will start from 18:00 to 20:00. These are the preliminary heats. The Finalists will perform again from 20:00 to 21:00 and be listened by a professional jury formed of stars from the pop and rock scene. At 21:00 every day will be special prizes awarded to each winner of the day.
Art
Entertainment area Kyiv Art Fort 2017 and will open at the National Historical and Architectural Reserve (street. Hospital, 24 A). The space is equipped with temporary tented structures with Eurovision logos and those of other countries.  On the main floor a large open-air act Art Hall, which will feature exhibition of contemporary artists of Ukraine.
4th to 7th May will be the International Festival "Kyiv Art Week". The event will take place in Kiev exhibition galleries, conferences, concerts, parties, involving the most interesting musicians. The main location of the festival in 2017 will be the business center "Toronto-Kyiv".
From 5th to 14th May in Kyiv city art gallery "Lavra" will be the International Art Festival. The exhibition encompasses the exhibition "Amazing confusion" on the results of a residence in the art gallery "Lavra" special project of the Foundation "Anti-AIDS – Kissing Does not Kill". There will be video installations from Yevgeny Chernyshov, art group "Tenpoint" and modern Ukrainian theater performances. These will be performed by famous musicians, members of the alternative music scene and more.
Light shows
In addition, from 12th to 14th May  the Poshtova Square, and the park area will be shown in Kyoto 3D-mapping-show «Kyiv Light Fest». For three days from 19:00 to 23:00 at the sites, post, Michael's Square, Kontrakova Square. Ukrainian and foreign Video Artists convert spectacular images to projection screens on buildings. In addition there will also be light shows on Andrew's Descent from 20:00 to 23:00.
Please stay tuned for other important information for those travelling to Kyiv for the Eurovision Song Contest 2017.