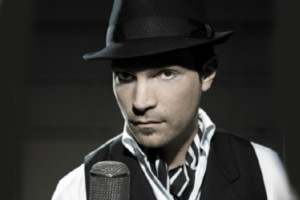 German jazz singer Roger Cicero passed away just 45 years old. The 2007 Eurovision Song Contest participant died of the effects from a cerebral infarction after he in November collapsed due to stress.
Roger Cicero represented Germany at the 2007 Eurovision Song Contest with the song Frauen Regier'n Die Welt. He finished 19th singing about how "women rules the world", and today came the sad news that he passed away at the age of just 45 years old.
He was planning a big tour for this April when he in November last year collapsed due to stress. That lead to a cerebral infarction also known as a stroke and it is the effects of this, it is reported by Spiegel.de that caused his death. Roger passed away on the 24th of March, but the news didn't break before today.
EuroVisionary.com would like to send our condolences to the families and friends.
In the video below you can remind yourself of his 2007 Eurovision Song Contest performance, an entry which forever will live in the hearts of many music fans: