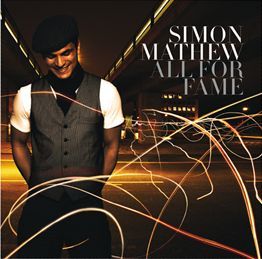 The album kicks off with the very catchy Get Me High. Simon sings: "I don't need a prime time TV show to get me high" – it was such a show that brought him fame so can he do without it? 
Continuing to the second track, Deep, we feel that this is indeed the case. Two great songs in a row and many will claim that they are stronger than his Eurovision Song Contest entry All Night Long. It gives you the feeling that it might just be one of the best albums of the century you are listening to. But as they are followed by a couple of songs that are good, but not that good, you are being brought down to earth again. The album might not be one people are talking about in 10 years, but for now it is one of the best from this year.
Just as you are thinking that it might be coming too mediocre with songs like Stay On and Silly Love Song you are being served another great hit in shape of Kicking Up A Storm. Simon and the album are back on track and it is again it the two digit numbers on the Eurovision scale you are thinking about with this song.
In one of the next songs you hear, Simon sings "I just wanna be a one hit wonder for you", but the fact is that this album shows that if he wants to be, he is a lot more than just a "one hit" man. People might buy the album because they know and like All Night Long, but as this CD offers three or four songs better than that, people will remember him when it is time for his next album. The album ends with Music Can Do Anything and time will tell what the music brings Simon Mathew. He's got what it takes, no doubt about that, but now it is up to him to show that he wants to be more than just that guy who needed a "prime time TV show to get him high".