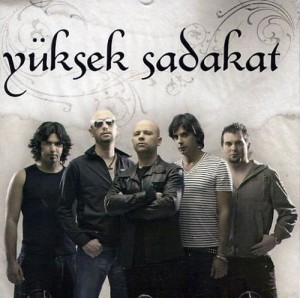 Facing criticism from media and fans alike for being TRT's choice to represent Turkey at the 2011 Eurovision Song Contest, Yüksek Sadakat's musical director Afşin Akın has faced the media to answer some of those criticisms.
As a New Year surprise, TRT announced in the first minutes of 2011 that the Turkish representative will be Yüksek Sadakat. Today, the group's musical director Afşin Akın released the group's thoughts to the Turkish media.
Afşin Akın stated that: "We knew that we were chosen for the Eurovision Song Contest 2011 just the day before the New Year. It was absolutely a surprise for us. We have not chosen a song yet against rumours to say that we will take a song from our new album. We are honoured after the committee's decision about us."
Afşin Akın also said that they are open for all the criticisms. According to Akın, the group will prepare the songs in 20 days and present them to the committee. He added "Our group's average age is 40. So we are mature enough to accept all. From now on, we are just focussed on our work. Probably our song will be in English."