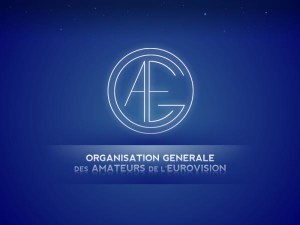 The official fan club of Eurovision Song Contest, OGAE, has held their annual Second Chance Contest which is releated to the singers and songs who participated in the national finals but which didn't quite make it to Düsseldorf in 2011. This year, the Icelandic national finalist Jóhanna won the fan contest with her song Nótt.
The official fanclub of the Eurovision Song Contest, OGAE (Organisation Générale des Amateurs d'Eurovision), was founded in 1984 and the first Second Chance Contest took part in 1987 with only four countries' participation: United Kingdom, Norway, Sweden and The Netherlands. The contest swiftly became an annual competition featuring different songs that failed to win their national selection to compete in the Eurovision Song Contest, and, as it quickly expanded, the contest has had more than twenty countries participating in the event this year.
The contest was held by the winning country of the previous year, Sweden by OGAE Sweden (officially Melodifestivalklubben) in Gothenburg. The fanclubs in twenty one countries who have held a national final prior to the Eurovision Song Contest, sent their best songs that also competed in this year's national final. Many OGAE fans sent their votes under their fanclub's flag, also under OGAE Rest of the World flag in non-OGAE countries and Jóhanna won the competetion with her song Nótt (Night). 
This year, OGAE Sweden also gave us a suprise, releasing the results with a very professional show. The show also released on DVD. Below you can watch the full programme of OGAE Second Chance contest or you can also visit this year's host club, Melodifestibalklubben webpage (in Swedish).