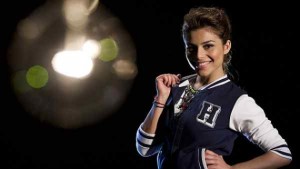 The four songs competing to represent Greece at this year's Eurovision Song Contest have been released by the broadcaster for online listening. They will compete for the ticket to Baku on the 12th of March. Who do you think will get it? See the new videos and make up your mind.
When the Greek national final will be held on Monday the 12th of March it will be with four songs competing to represent the country at the 2012 Eurovision Song Contest. A running order has decided in which order the songs will perform:
1. Dora – Baby I'm Yours ( Music: Franc, Elias Pantazopoulos – Lyrics: Nectarios Tyrakis)
2. Cassiopeia – Killer Bee (Music: Christos Dantis – Lyrics: Leonidas Hatzaras)
3. Velvet Fire – No Parking (Music & Lyrics: George Samuelson, Leonidas Hatzaras)
4. Eleftheria Eleftheriou – Aphrosdisiac (Music & Lyrics: Dimitris Stassos, Mikaela Stenström, Dajana Lööf)
On ERT's website you can listen to the songs in order to come a bit closer to knowing who is going to fly the Greek flag in Baku. 
Greece has always managed to qualify from the semi-final to the final and since 2004 always ended up in top 10. Is it going to be any different this year? The pressure on the winning participants will certainly be high.