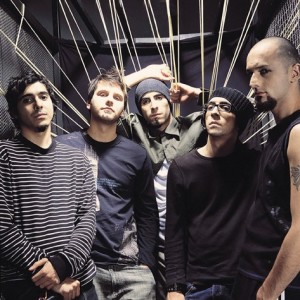 The dust has settled in Turkey after the storm of rumours about who would represent the country at this year's Eurovision Song Contest. It has been announced that MaNga will represent Turkey, the band and the national broadcaster (TRT) were in negotiations for some time.
TRT had opened a poll to receive fans' opinions about possible candidates for the contest. Şebnem Ferah, MaNga, Murat Boz and Emre Aydın were the top names at the end of the poll period as we already mentioned. Today, TRT held a press conference to announce the Turkish representative: "MaNga will represent Turkey in the 55th Eurovision Song Contest".
MaNga, the Turkish nu metal and hardcore rock group was formed in 2001 by the lead singer Ferman Akgün. The other members are Orçun Şekerusta (bass guitar), Özgür Can Öney (Drums), Efe Yılmaz (Turntable) and Cem Bahtiyar (Guitar). The group won a competition Sing Your Song before they became famous.
It is also believed that MaNga will have the opportunity to go on promo tours as they have an important contract with SONY Music, only Sertab Erener had the same contract during her Eurovision journey, which resulted in Turkey's first Eurovision Song Contest win.