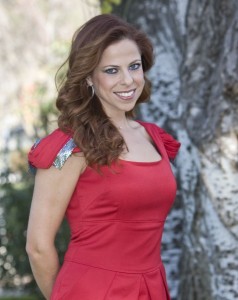 Pastora Soler is not going to be alone on stage throghout the Spanish final. Besides performing the three finalist songs she will sing in a duet with Sergio Dalma, David Bustamante, Malú and Vanessa Martín. The three-member jury and the audience will determine the winning song.
TVE's representative at the 2012 Eurovision Song Contest will be know on Saturday March 3, where it will be decided which song Pastora Soler will perform at the final of the 2012 Eurovision Song Contest in Baku on the 26th of May. The Sevillian singer will perform three songs (Quédate Conmigo, Tu Vida Es Tu Vida and Ahora o Nunca) and the final result shall be the sum of the votes from the jury and the audience and they will decide, 50%, which song makes it to the stage in Baku.
The song which achieves most votes from the audience by phone calls and text messages, will receive a total of thirty-six points, the second favourite will get thirty points, and the least voted will get twenty-four points (in fact, the televoting has already started in Spain and TVE viewers began voting on February 22, two days after the third finalist song was known). Also, each of the three jurors will award the three songs with twelve, ten and eight points in order of preference. In case of a tie the audience decision will prevail.
The three-member jury who will have this important role in the election of the Spanish entry consists of the singers and songwriters Franco de Vita and Sole Giménez (who was also among the jurors in last year's national final) and the musical producer Óscar Gómez.
Also the names of the special guests have been announced. Besides some famous Spanish singers like Malú or Vanessa Martín, we will enjoy with the performances of Sergio Dalma who represented Spain at the 1991 Eurovision Song Contest with the song Bailar Pegados achieving the 4th position and David Bustamante who was among the backing singers of Rosa López in 2002. Each of them will perform in a duet with Pastora Soler.
All this will happen at the tv show called 'Eurovisión. Pastora Soler' starting at 22.30 CET and it will be hosted once again by Anne Igartiburu.