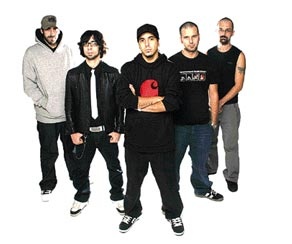 Turkish national broadcaster TRT has announced that the last version of the song which will be represent Turkey at the Eurovision Song Contest with the group MaNga in Oslo, will be announced on 3rd of March on the TRT channel.
The special show will take place at TRT's Tepebasi studios which is in İstanbul's Taksim area and the show will start at 18.00 CET on 3rd March. It is also announced that the show will be broadcasted on TRT1 channel. There may also be press conference and coctail for journalists before the presentation of the song with group MaNga.
This year, TRT and MaNga had signed for Eurovision Song Contest 2010 which will be held in Oslo before and MaNga prepared three different songs and presented them to TRT's expert jury. Those songs were not revealed to the national press. 
According to the Turkish national newspaper Hürriyet, the chosen song was titled in the English language which has ethnic symbols but it was also claimed that MaNga would be singing in their music style. With those tips, it is rumoured that MaNga will be representing Turkey with a rock song.
It is also declared that the song's style will be able to change till the contest if it is necessary athough it was announced that we would be hearing the latest version of the song on 3rd March. 
More information about the selections will be on EuroVisionary after it is announced.