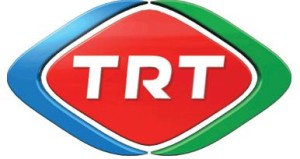 The European Broadcasting Union's Turkish member TRT (Turkish Radio and Television Corparation) has opened a poll, the type of which has never been tried by any EBU member before. Turkey's participiant for Eurovision Song Contest 2009 will be chosen through the poll result.
Turkish Radio and Television Corparation, TRT, has opened a new poll on the Corparation's offical website. This poll is entitled "Who should participate for us (Turkey) in the Eurovision Song Contest 2009? Tell us your opinions". This poll is the first ever in Eurovision Song Contest history where a country asks a public question to the fans about national finals.
The Turkish broadcaster sends the singer(s) to participate Turkey due to their popularity in Turkey. In 2003, Sertab Erener's victory with Everyway That I Can was through the same process. In 2004, Athena and in 2007 Kenan Doğulu's 4th place at the contest shows TRT's choice is the best, according to the Corparation. But these singers, who TRT chose, had never been put to the fans and this is the first time a country asks the fans for a singer to participate for that country without any national final.
This poll is also opened for everyone who follows Turkish popular music. If you also want to take part in this wishlist table, you can post your wishlist(s) to the organization team's mail or you can also visit the offical website by clicking here.
TRT also declared that there were many unconfirmed news around tv and many websites which announce many popular singers as Hadise, Kenan Doğulu, Group 4Yüz or Şebnem Ferah are going to represent Turkey next year at Moscow, and these stories were only rumours. The singer(s) will only be choosen after poll closes, according to TRT.