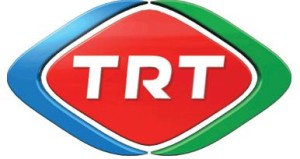 The European Broadcasting Union's Turkish member, TRT (Turkish Radio and Television Corporation), has opened their annual poll that is entitled: 'Who Should Represent Turkey Next Year in Germany?'. It's planned Turkey's participant for Eurovision Song Contest 2011 will be chosen through the result of the poll.
Turkish Radio and Television Corporation, TRT, has opened a new poll on the Corporation's page on Facebook. This poll is entitled "Who should participate for us (Turkey) in the Eurovision Song Contest 2011? " This open poll was used in 2009 and 2010 with the Hadise and MaNga winning respectively.
After these poll winners predictable performance at Eurovision stage (Hadise – 4th, MaNga -2nd) TRT decided to continue their tradition with a difference. This year, the poll has opened on the corporation's official Facebook page. With this difference, TRT will reach more Turkish supporters.
If we make a little flashback, the Turkish broadcaster used to send their singer(s) to participate for Turkey due to their popularity in Turkey. In 2003, Sertab Erener's victory with Everyway That I Can was through the same process. In 2004, Athena and in 2007, Kenan Doğulu's 4th place at the contest shows TRT's choice is the best, according to the Corporation. But these singers, who TRT chose, had never been put to the fans and this is the first time a country asks the fans for a singer to participate for that country without any national final as Hadise and MaNga did.
When we enter to the poll, we find five different names to represent Turkey next year in Germany. These names and their current rankings are:
| | | |
| --- | --- | --- |
| 01 – Hande Yener   | |   22% (656 votes) |
| 02 – Murat Boz   | |   14% (418 votes) |
| 03 – Emre Aydın   | |   25% (760 votes) |
| 04 – Atiye Deniz   | |   25% (745 votes) |
| 05 – Şebnem Ferah   | |   15% (442 votes) |

Şebnem Ferah, named Turkish rock diva, and Emre Aydın, winner of MTV EMA 2008 Award, were also mentioned in last year's poll. Hande Yener, Atiye Deniz and Murat Boz are also popular pop – electro music names in Turkey.
You can also support your favourite by clicking
here.to access TRT's Facebook page. You will find the most popular video clips of all nominates in video section (also clicking their names) below: