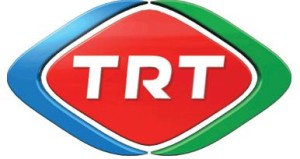 While speculation is increasing about the successor to Hadise, TRT, who is in charge of the Eurovision Song Contest broadcast in Turkey, has asked the public to share their opinions about 2010, just as they did last year.
Turkish Radio and Television Corporation, TRT, has opened a new poll on the Corporation's official website. This poll is entitled "Who should participate for us (Turkey) in the Eurovision Song Contest 2010? Tell us your opinions". As this strategy achieved fourth position with Hadise after the same public decision, this year TRT carries on this strategy and wants to choose another successful name for the Eurovision Song Contest 2010. As it is known from last year, this poll was the first ever in Eurovision Song Contest history where a country asks a public question to the fans about national finals. 
This poll is also open for everyone who follows Turkish popular music. until Friday, if you also want to take part in this wishlist table, you
can post your wishlist(s) to the organisation team's mail or you can also visit the offical website by clicking here.
TRT's General Director İbrahim Şahin spoke about the strategy saying, "We are using the same method this year. The people will choose the singer who will represent Turkey in the 2010 Eurovision Song Contest. We will send the singer who receives most votes from people among pop and rock singers." Mr. Şahin also added that: "It makes our job easier if people choose the singer. In this way we also receive less criticism than in the past." Mr. Şahin has also added his favourite: "I would like to see Tarkan represent Turkey so much. We made him a proposal last year but he didn't accept it."
As has previously been mentioned on EuroVisionary; Emre Aydın, Şebnem Ferah, Manga and Murat Boz are the names TRT has been thinking about, but TRT has never brought any limitation on public decision which means everyone is free to suggest anyone. After the poll closes, TRT will contact the most nominated name to make a proposal for Eurovision Song Contest 2010. This strategy will continue until the representative will be chosen from the top of the nominations' list to the bottom.