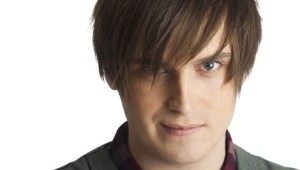 With Witloof Bay failing to qualify for this year's grand final by one measly point, Belgium is looking to shake off their disappointment and improve their result in the junior version of the song contest instead, and have drafted in help in the form of golden boy Tom Dice.
Flemish broadcaster VRT and their children and youth department Ketnet are now in the process of looking for a candidate to defend Belgian honour in the up and coming Junior Eurovision Song Contest, which will take place on the 3rd of December in Armenia.
VRT have appointed a professional jury consisting of none other than Tom Dice, fresh from summer success with his single Il Nous Faut, alongside other familiar faces such as singer-composer Miguel Wiels and brand new TV presenter on channel Eén Eva Daeleman. A live show will be broadcast on the 30th of september to find the succesor to Jill and Lauren. There are currently 8 young hopefuls in contention for the exciting opportunity to represent their country, the final line up consisting of:
Alexandra – Big Bang
Ciska – Disco Jojo
Evelyn – Music and Me
Femke – Een Kusje Meer (One More Little Kiss)
Flor – Ze Is Nog Niet Van Mij (She's Not Mine Anymore)
Naomi – Niemand Krijgt Ons Klein (Noone Can Make Us Small)
Seppe – Hey Hallo Jij! (Hey You There!)
Vince – Freedom
As the titles indicate, the plucky youngsters will be competing with entries in both flemish and english on the big night. The winner of the contest will be decided through a combination of televoting from viewers together with marks from the professional jury. With the planned belgian participation, the number of competing countries now stands at thirteen, following the recent confirmation by Bulgarian broadcaster BNT of their intention to participate in Armenia.
Tom Dice represented Belgium and the flemish broadcaster VRT at the 2010 Eurovision Song Contest in Oslo with Me And My Guitar, breaking the curse of the belgians taking them not only to the final for the first time in six years, but also ending up with a most respectable sixth place in the final. You can listen to the final line up here.