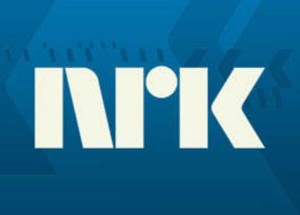 With just a few days left for hopefuls wishing to take part in next year's Melodi Grand Prix, programme hosts Per Sundnes and Marte Stokstad are delighted at the amount of potential entries that have been received so far.
The final deadline for entry submissions and to be in with a chance to follow in the footsteps of Stella Mwangi runs out this coming friday, the 2nd of september. Per Sundnes (otherwise affectionately known as The General of MGP) tells NRK.no that Stella was in fact one of the very last to submit an entry last year right before the deadline, and she didn't just submit one entry. The vibrant singer took no chances and submitted no fewer than three songs to the broadcaster!
Mwangi tells of her decision to send in her entries: "I walked around with the advert in my wallet all summer, unsure of whether I should have a go or not. I'm really a rapper and didn't quite know how to get Melodi Grand Prix to fit in with my image. My gut feeling won over eventually, though", she told NRK.
NRK can so far reveal that they have had submissions from as far away as Serbia, Sweden, Portugal, Spain and Australia. With around 700 submissions so far, it looks as if interest for the contest will at least match this year's success story. Project manager Skjalg Solstad elaborates a little further on the selection process: "We have eight representatives from various record labels as well as people from both NRK and a production company who are listening to every single entry that is submitted. Even though we are in the process of discussions and meetings with both songwriters and artists, all potential entries will be throughly considered. We have to really, otherwise there'd be no point in people sending in their entries to us."
Sundnes expresses a strong desire to see more entries in the Sámi language this year, to give the contest some variation : "There have been far too few Sámi entries recently. I think the world is ready for an original, Sámi song". Participation couldn't be easier and the rules are simple to follow. As long as you are the rightful owner to copyright of the song you wish to submit, and as long as the song hasn't been broadcast previously it's just a matter of sending it in. Co-host Marte Stokstad goes on to say : "Remember that whatever you send in, it doesn't have to be perfect, by any means. You don't have to have made the recording in a fancy studio. You can even record your song on your mobile phone. We're currently looking for demos and don't necessarily have to have a completed version, a rough cut will do fine", she says.
Hopefully it's a case of quality and not quantity this year for NRK. For the time being, they're playing coy and being extremely tight lipped as to whether they've received entries from any big names like last year.