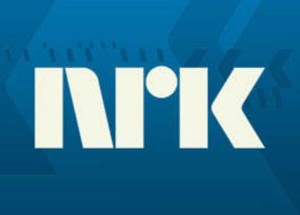 Just who will follow in the footsteps of this year's Norwegian entrant Stella Mwangi? Broadcaster NRK are eager to find out, and launched therefore their selection process today by calling for entries to be submitted.
NRK announced on their website today that the hunt for next year's Norwegian entrant is now underway. Project Manager for Melodi Grand Prix Skjalg Solstad is hoping to top last year's number of submitted entries, a whopping 700 in total.
The rules are easy enough to follow – any prospective artists must have turned 16 by the time of the first semi final. Those submitting entries must be in possession of copyright for the songs, and of course, as stipulated by the EBU, songs must not have been published or broadcast previously. Composers of any nationality can submit entries, but NRK reserve the right to have the final say on the selection of artists. NRK are also working on inviting composers and artists directly to participate in next year's Melodi Grand Prix.
Programme host Per Sundnes has, as usual a few requests. He hopes that MGP 2012 manages to attract well known names such as Babel Fish, and as always, he's always on the look out for the next big heavy metal act to follow in Lordi's footsteps. Sundnes would also like to see more entries in the R&B, hiphop and electronica genres, not forgetting one or two potential entries in the Sámi language.
Participation in next year's contest comes thoroughly recommended from two of this year's hopefuls, Knud Kleppe from The Lucky Bullets and Pål Mathiesen from Susperia. "We only experienced positive effects following our participation in Melodi Grand Prix, it really gave our career a boost and we were given the chance to get out music out to a much wider audience", Knud Kleppe tells NRK. The deadline for submitting entries is set to the 2nd of September. Norway failed to qualify from the 1st semi final this year with Stella Mwangi and Haba Haba, ending up in 17th place in their semi final.
Rules for entry submission can be read here (in Norwegian only)