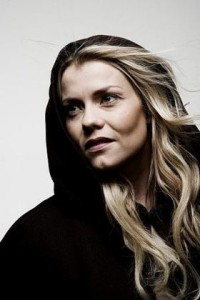 Today marks what would have been the 38th birthday of deceased Icelandic artist Sjonni Brink. It's been a long and painful grieving process for his widow, Þórunn Clausen, who has used songwriting as a means of coping with her loss. She spoke recently to Icelandic news site Vísir about her experiences.
The death of Sjonni Brink two years ago sent the Icelandic music scene reeling. His sudden death came right before his song Aftur Heim was due to be performed in the national final Söngvakeppni Sjónvarpsins. We all remember the outcome, with a number of his friends forming the group Sjonni's Friends, going on to win the ticket to Düsseldorf. His widow and lyricist Þórunn Clausen joined them on what would become not only a musical but a very emotional journey. Many were impressed by the bravery and determination shown by Clausen both during the rehearsals and the press conferences. With an extremely endearing and deeply personal text, Clausen found an way to channel her grief. Her therapy continued with her participation in this year's edition of Söngvakeppni Sjónvarpsins as lyricist to Magni's entry, Hugarró (Peace of Mind).
Þórunn Clausen decided along with the rest of the family to remember Sjonni in a very befitting way, by holding a memorial concert for him at the city theatre. The memorial will feature a number of his friends, including a number of artists with both Eurovision and Söngvakeppni connections performing works by the man himself. Some of the more known names are Björgvin Halldórsson, who sang for Iceland in 1995 with Núna (Now), Erna Hrönn, who has participated twice in the national finals, the last time being in 2011 with Ástin Mín Eina (My Only Love). Rock star and the man behind this year's Hugarró Magni will also be taking part alongside the Faroese artist Jógvan, who also last participated in the national finals in 2011 with Ég Lofa (I Promise).
That so many people want to take part in his memorial should come as no surprise, as Clausen told Vísir: "Sjonni was always so warm and caring, had so many friends, was constantly smiling and always had the time to help others. Seeing as he is no longer with us, we have to turn to his music to find him."
In conjunction with the memorial, Clausen had to endure yet another painful, carthartic process. The singer/songwriter had decided to finish the last song Sjonni was working on at the time of his death. The discovery of the song came about in rather strange circumstances, as Clausen explained to Vísir: "Last December, following a particularly difficult time of my grief when I so depserately wanted to be in touch with him, something strange happened. I opened the computer and suddenly, a demo recording of the last song he was working on lay there open. The text was unfinished, but I could still hear him sing lines that were just as if he was answering the questions I had. I've now completed the text and tried to use as much as possible of what he was singing; I inted to release the song, featuring his vocals."
Proceeds from the memorial concert will go to Áfram, a fund four their four children. Clausen told of how grateful she was for everyone pitching in and helping out with the concert. Sjonni would be very proud indeed, and so should his children be. Sjonni may no longer be with us, but one thing is for sure – with such a huge number of friends within the Icelandic music industry, his legacy certainly won't be forgotten in a hurry.