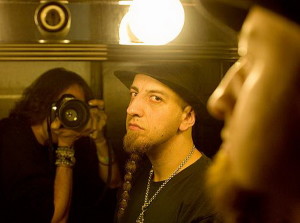 Newspapers in Armenia have speculated that famous hard-rock group SOAD (System of a Down) will be representing Armenia in the next Eurovision Song Contest, which will be held in Moscow, Russia in 2009.
System of a Down is a hard-rock group who is known very well worldwide. The group is well known for political songs and the lyrics the group has written include lots of swear words. With these facts, it's also written that the group will represent Armenia with a sarcastic and political song in the Eurovision Song Contest.
The group was founded by the lead singer Serj Tankian, and the group released their first album in 1998 with Sony BMG Music Entertainment Co, and the group still has an arrangement with the company. The group has released six albums:
Hypnotise (2005)
Mezmerize (2005)
Steal This Album! (2002)
Toxicity (2001)
System of a Down (2000)
System of a Down (1998)
It would be expected that there would be an EBU – SOAD diplomacy about the Eurovision Song Contest against a possible political based song. The last time there was diplomacy between the EBU and a singer/band against political lyrics was in 2007; with the Israeli group Teapacks and their competing song Push the Button.
Armenia has competed three times in the Eurovision Song Contest ,and the best result was achieved by Sirusho with 4th place last year.
Links