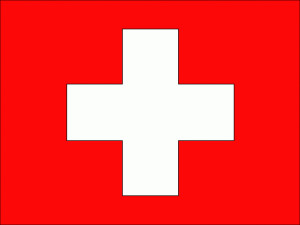 After Michael von der Heide's failure in Oslo, Swiss television prepares a new selection procedure for the Eurovision Song Contest 2011. The Swiss audience shall decide who will represent the country next year in Germany. A decision will be made already in December.
In the past all artists who wanted to represent Switzerland had to be already known in the country. They had to have stage experience and also at least one CD released. This seems to be no longer necessary. According to SF speaker Marco Meroni everyone can take part and upload a song to the internet platform www.eurovision.sf.tv between October 1st and October 30th. The song has to be new and must not be published before. The Swiss television organizes this contest together with the radio station DRS3.
After this deadline the audience can vote on the homepage. Beside the audience there will also be an expert jury who will determine 50% of the voting.
The ten best newcomer artists will proceed with their songs to the final which will be held on December 11th, 2010. There will be a live show broadcasted by the Swiss television. The decision who will represent Switzerland in Germany will finally be taken by the TV viewers via televoting.