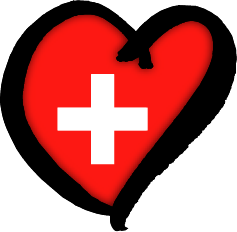 Who will represent the Alpine country in Baku? Like last year the Swiss broadcaster SF starts its selection very early. From September 1st on everyone who wants to take part can upload a song to a special internet platform.
The deadline for the song submission is set for September 30th. Afterwards 14 songs will be chosen by an internet voting and an expert jury. On December 10th the Swiss television plans a big live show where all 14 songs will be presented. The winner and Swiss representative for Baku will be determined by 100% televoting.
This procedure already worked very well last year. Anna Rossinelli was chosen with her beautiful ballad In love for a while and took Switzerland for the second time since the introduction of the semi-finals to a Eurovision final. Anna came 10th in the first semi-final, but finished last in the final.