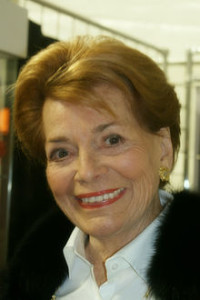 The Swiss national final named Die Grosse Entscheidungsshow will be held in Bodensee Arena in Kreuzlingen on Saturday, the 10th of December. Fourteen participants will be fighting for the ticket of Baku. The very first winner of the Eurovision Song Contest, Lys Assia will also be attempting to represent her homeland once again.
The preparations for the Swiss national selection Die grosse Entscheidungsshow – Eurovision Song Contest 2012 first kicked off in October, started by the four national broadcasters, SF, DRS3, RTS and RSI. A total of fourteen participating songs came from an internet vote of German-language SF, radio broadcaster DRS 3, French-language broadcaster RTS and Italian-language broadcaster RSI.
German-language broadcaster SF (Schweizer Fernsehen) received a total of 221 songs and six of them were choosen to participate at the national final based upon a result from 50/50 internet and an expert jury voting. Six acts succeded to qualify for the final, with Lys Assia being one of them:
Lys Assia – C'était Ma Vie
Emel – She
Ivo – Peace & Freedom
I Quattro – Fragile
Raphael Jeger – The Song In My Head
Macy – Shining
Then it was turn of the Swiss radio broadcaster DRS 3 to choose their representative. Three entries have been picked internally as their candidates for the final show:
Guillermo Sorya – Baby Baby Baby
Patric Scott feat. Fabienne Louves – Real Love
Atomic Angels – Black Symphony
Italian-language broadcaster RSI (Radiotelevisione Svizzera di Lingua Italiana)  followed a different process in the selection. Firstly the corporation chose 22 songs and an expert jury picked 5 of them to participate in RSI's final. The other 17 songs were set for an internet voting and only two of them could get a place in RSI final. Five decided on a jury vote, two from internet voting – in total seven acts participated in RSI's final where only two of them made it throught to final of Swiss National Selection:
Sinplus – Unbreakable
Chiara Dubey – Anima Nuova
At last, twenty-seven songs were submitted to the French-language broadcaster RTS (Radio Télévision Suisse). An expert jury picked ten songs to participate in RTS' final and only three of them succeded to qualify for the grand final:
Katherine St-Laurent – Wrong to Let You Go
Sosofluo – Quand je Ferme les Yeux
Ze Flying Zézettes Orchestra – L'autre  
A total of fourteen songs will participate at the grand final of the Swiss National Selection, Die Grosse Entscheidungsshow on saturday, the 10th of December 2011. The show will start at 20.00 CET and will be broadcast from Bodensee Arena, Kreuzlingen by German-language broadcaster SF. The participating songs can also be found at the broadcaster SF's official website.