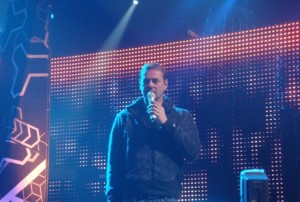 The rules for Melodifestivalen 2012 are very similar to the ones for Melodifestivalen 2011. But as every year there are a few new rules, one of them being the announcement of a new executive producer.
Last year there were two entries chosen through the webbjoker competition and the contestants were able to upload their competing entry as a video. This year there are two news in the webbjoker competition, only one entry will be chosen to compete in Melodifestivalen and the contestants will only be able to upload a sound file.
A jury will select 16 songs and just as last year SVT will invite the remaining 15 songs. In total there will be 32 songs competing in Melodifestivalen 2012.
After 10 years as the event producer Christer Björkman will now advance to be the executive producer for Melodifestivalen 2012. "It's an honor to be trusted to produce the entire Melodifestivalen 2012.  Now we welcome both professional composers and composers that have never been published before to compose songs for the competition" Christer Björkman says. 
Between September 1st and September 20th composers will be able to upload their sound files to www.svt.se/melodifestivalen. Already renowned composers can submit their songs for the main event while composers that haven't been published before submit their songs to the webbjoker competition.