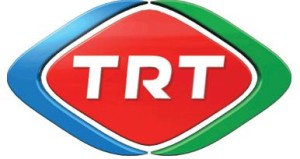 After four years without any national final in Turkey, TRT has announced that they will continue this new trend for the Eurovision Song Contest in 2010. Here are some of the possibilities under consideration
As in the past, TRT will declare the Turkish representative for the Eurovision Song Contest without holding a national final. We are almost at the end of November and TRT are so late announcing the names as they have been for the past four years. That situation raises the speculation in Turkey that those under consideration are reaching the peak of their careers so far. Şebnem Ferah, Emre Aydın, Murat Boz and Manga are staying on top of the list.
Şebnem Ferah is called 'The Diva of Turkish Rock' in Turkey. She has sold millions of albums up to now. She is well known as the creator of new generation rock in Turkey with her songs, which are made with the group Apocalyptica. She also had an excellent performance concert tour with the Turkish Symphony Orchestra.
Emre Aydın is one of the rock & pop newbies in Turkey, although he has sold millions of albums up to now. He won the MTV EMA Best European Act award in 2008. It is possible that he has lots of fans.
Murat Boz began his career as a backing vocalist of Tarkan. It is obvious that being a student of Tarkan has made him a better artist. He is known as 'Second Tarkan' in Turkey with three succesful albums.
Manga, who is still one of the most important groups in Turkish rock music, is one of the ambitious names for the Eurovision Song Contest 2010. They have just had the highlight of their career so far, receiving MTV EMA Best European Act Award last month when they beat the strong names from the Eurovision Song Contest such as Dima Bilan and Helena Paparizou. 
TRT has declared that they will announce the name very soon and probably that one of the four names will be participating at the Eurovision Song Contest in 2010 which will be held in Oslo.
To know them better, you can watch their latest videoclips below:
Manga – Gün Beni Benimle Bırak
Emre Aydın – Falling Down 
Şebnem Ferah & Symphony – Çakıl Taşları
Murat Boz – Aşkı Bulamam Ben