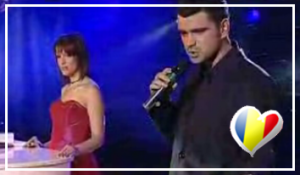 Yesterday EuroVisionary.com published an article about the Romanian plaigiarism accusations so you could discuss the validity of the accusations.  TVR have taken all these messages very seriously and decided to investigate.
TVR has told EuroVisionary that they have assembled a "specialized group" to take a closer look at the similarities between 'La Magia del Corazon' and the Romanian 2008 Eurovision entry, 'Pe-o margine de lume'.  Today at 12 O'Clock (local time) the group, which is made up of the composers and members of the official Romanian Union of Musicologists and Composers, will meet to mull over the two songs and decide whether there is a case or not. 
In the case of the claims that the song had been aired before the October 1st rule.  It was accused of being played on Romanian radio in September 2007 but as TVR have confirmed to us today the Union, that will make up the specialized group, requested a playlist for Spetember and found that the Romanian entry was not included on it.