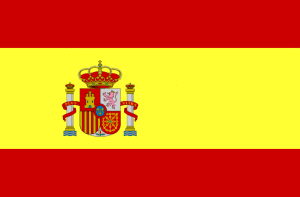 The Spanish national broadcaster, TVE, has begun its search for the act to represent Spain at the 2010 Eurovision Song Contest.
The early part of the selection will be through the internet. In recent years, this has been through MySpace.
At the moment TVE are inviting acts and songs and prepare an introductory video. Artists must have been resident in Spain for at least two years. Songs can be submitted to the dedicated Eurovision website until January. After the date for entries has passed, TVE will open the internet voting, with the public being able to access not only the song, but details about the artists as well.
Anyone with an e-mail account can vote up to five times a day. In order to avoid the type of tactical voting that this type of system is vulnerable to, the organisers will check each vote and reserve the right to invalidate any votes if it is deemed necessary.  The songs were put into categories last year, but this year, everyone is in it together.  
Links