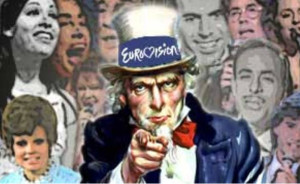 RTVE Spain has advised that 480 entries have been received for the Eurovision Song Contest 2010. On Monday 18 January 2010, the artists will be announced, and the voting will begin.
The voting period will be for 3 weeks ending on 5 February. Up to 5 votes a day can be made from a valid email address. RTVE will carefully check the voting to avoid mass and irregular voting. The RTVE website will update regularly the top rated acts.
The Top 10 acts will go forward to the National Final to be broadcast on a date to be confirmed. The winning act will be decided with a combination of a jury and public SMS and phone vote.