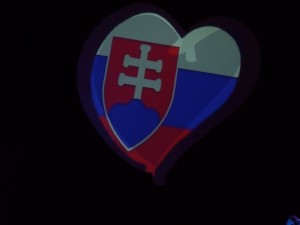 Slovakia announces it will not be participating in the 2011 Eurovision Song Contest in Düsseldorf.
Slovenská Televízia (STV) announced to day that Slovakia will not be taking part in the 2011 Eurovision Song Contest.  Martin Kontúr, Spokesman for Channel 1 said "I'm sorry to announce that after considering all the circumstances and limitations we will not take part in the Eurovision Song Contest 2011. We hope that we can return to this competition in 2012".
STV is currently undergoing restructuring by merging with the national radio organisation Slovenská Rozhlas (SR).  The station also has some financial constraints after successes at both the Winter Olympics and World Cup in South Africa.
Slovakia failed to get through to the Eurovision Final in Oslo this year with the ode to the Slovak countryside Horehronie.