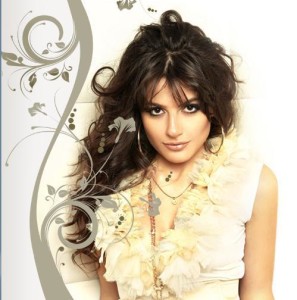 Sirusho who will represent debut country Armenia at the 2008 Eurovision Song Contest is at the moment on a big promotion tour around Europe. A promotion package will include a DVD, a T-shirt and the CD.
So far Sirusho has visited Moscow and next on the list is now Germany, Belgium, Greece, the Netherlands, Spain, France and the United Kingdom. She is one of many 2008 participants who will appear at the preview party in London on the 25th of April.
Sirusho's coming album will be released at the end of this month or early in May. The Armenian delegation has announced that this new CD will be included in the promotional package that will also feature a DVD with the video clip of her entry Qele Qele as well as a T-shirt.