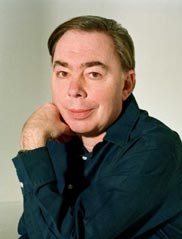 Today it was confirmed that it is going to be the international well-known musical composer Sir Andrew Lloyd Webber who will be writing a song for the United Kingdom's 2009 representative. He will also be involved in picking the singer himself.
Sir Andrew Lloyd Webber is famous for musicals like Cats, Jesus Christ Superstar, Evita and Phantom of the Opera and rumours have been circulating that he would somehow be involved in the selection for the United Kingdom, rumours that have now been confirmed.
The United Kingdom will have an open selection where everyone can send in a demo take to show his or hers singing talents. From those sent in a specialised group with Andrew in charge will pick six singers who will compete in order to be singer to represent the United Kingdom with a song written by Andrew Lloyd Webber. He will also have the opportunity of mixing among the artists in case he wants for example a duet.
Through a series of live shows the TV viewers will have the final say in who will represent the United Kingdom at the 2009 Eurovision Song Contest.
The United Kingdom haven't been doing particular well at the Eurovision Song Contest lately and as such the title of the format "Your country needs you" seems appropriate.
Links