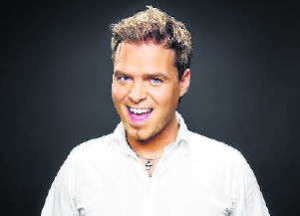 The Icelandic music scene suffered a tremendous blow today, following reports in the media of the tragic sudden death of young artist Sigurjón Brink.
Sigurjón, otherwise known as Sjonni Brink, suffered what seems to be a heart attack at his home in Garðabæ yesterday evening, according to a press statement released by his family today. The popular artist had made quite a name for himself in Iceland as an all round entertainer. He was born in Reykjavík in 1974, and started early composing songs and writing lyrics.
He had previously taken part in Söngvakeppni Sjónvarpsins in 2005, where he performed Hjartaþrá, and the following year with Áfram. He also took part in last year's contest, singing Waterslide. Sigurjón was due to perform in Söngvakeppni Sjónvarpsins this year too, RÚV having selected one of his songs to take part on the 29th. of January. Whether or not RÚV will make a replacement to the line up is yet to be confirmed.
Sigurjón leaves behind his wife, Þórunni Erna Clausen and four children.
In my view
We at Eurovisionary send our deepest condolences to his friends and family at this difficult time. Hvíldu í friði, rest in peace.

The opinion expressed in "In my view" are those of the author and are not necessarily the one of EuroVisionary.com.