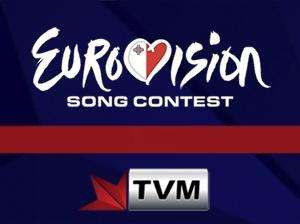 Malta will kick off their campaign for the Eurovision Song Contest this friday. Twenty four entries will try to qualify to the final stage where only sixteen will be proceed. Well known names Fabrizio Faniello, Jessica Muscat and Claudio Faniello are back for another attempt to represent this country. Let's get to know the participants.
You can also hear the songs by clicking on the name:
Song1. Danica Muscat – Seven Days (Author & Composer: Philip Vella)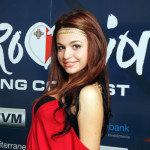 Sixteen year old Danica will make her debut participating at the Maltese selections on Friday though she has several participations in selections for the Junior Eurovision Song Contest, where she barely missed representing her country in 200,7 coming second with the song Stolen.
The song Seven Days is written and composed by Philip Vella who is the author or composer of four other songs in the competition. The song is a ballad, played more with piano and violin. The song tells the story about dream which lasted 7 Day's and ended with more sorrow. That is considered a qualifier by the experts.
Song2. Janvil – You Are My Life (Author & Composer: George Platon)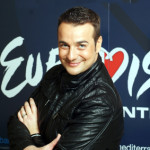 Janvil (full name James Vella), is not a new face in the selections as he firstly appeared in 2004 where he lost the ticket to Julie & Ludwig. Though Janvil failed to represent his country at the Eurovision Song Contest, he represented Malta in various international music arena such as Inez Farrug and Taht Tlett Saltniet. Recently, Janvil is working as a host, producer and presenter in some local Maltese media. 
The song You are My Life could be considered a welcome in Wild Wild West with the instruments that are used! This uptempo song is written and composed by George Platon. In the song Janvil asks for a forgiveness from a special person whom he wants to have in his life!
Song3. Isabelle – Walk On Water (Author: Fleur Balzan / Composer: Paul Giordimania)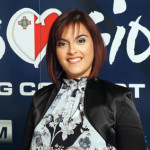 Isabelle turns back to the selections just a year after she took part in the Eurovision Song Contest as a backing vocal for Glen Vella. Therefore she is not a newbie in the contest as she has pariticipatied in the selections also in 2007 when she failed to qualify for the final. Beside the national finals, Isabelle appeared on a various events such as Konkors Kanzunetta Indipendenza and The Malta International Hit Song Contest in Malta, Golden Stag Festival in Romania and some other contest in Moldova and Egypt. She is now working as a learning support assistant where she tries to help people with disability within the main stream schools.
Isabelle makes a slow start in the song Walk On Water, then the rhytym goes up with the chrous. The backing vocal makes a great ambiance which makes this song a strong contender for qualifying to the final.

Song4. Francesca Borg – Take Me Far (Author: Doris Chetcuti / Composer: Marco Debono)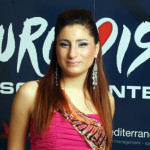 Although Francesca is one of the youngsters in the competition as she is just 19 years old, she is not one of the new faces in the competition. In the previous three years, she has been taking part in Maltese selections for the Eurovision Song Contest. In Francesca's very short career, there are also participations in Konkors Kanzunetta Indipendenza and The Malta International Hit Song Contest. In 2009, she won the long-term reality show Don't Stop Me Now. 

The song Take Me Far which is decorated with guitars and violins, is another ballad of the night.  Francesca describes her song: Take me far, in my dreams, so that I can live again the times that we shared, where music and love played a part in our life and made us one.
Song5. Klinsmann – No Way Back (Author: Jonathan Spiteri / Composer: Paul Abela & Klinsmann Coleiro)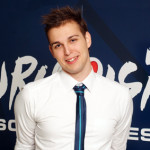 After some failures in the past, we will see 21 year old Klinsmann's sixth attempt  at the Maltese selections this year. The young talent completed his education in England where he improved his skills at music. Besides the education, he made his music in some pubs in England. He is now back to the contest with more experience on his hands, say music experts.
Klinsmann's song No Way Back is written by famous Jonathan Spiteri and Paul Abela composed it. This mid-tempo song starts with piano then continues with guitars and ends with piano again. In the song, he tries to give the message: There is always new to come, no matter it end someday, somewhere.
Song6. Richard Edwards – Look at Me Now  (Author: Richard Micallef / Composer: Jan Van Dijck)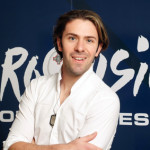 Richard's musical genes are coming from his father, musician Joe George, as he started to be interested in music when he was very young, after that they found a family group The Micks. In the more experienced years, he made his first participation in Maltese selections (in 2005) but after the failure, Richard moved in to United Kingdom to improve his skills. In 2009, Richard made a comeback to musical arena, participations in the national selections are followed in 2010 and 2011. Last year Richard lost the ticket of Düsseldorf to Glen Vella with just 2 points. 
His song Look At Me Now is a mid-tempo rock song which is written by himself and it will be performed by Richard and his group at the stage on friday evening. The song is about the feeling after somebody overcome  of an obstacles whatever it might be.
Song7. Annalise Ellul – Whoop It Up! (Author: Deo Grech / Composer: Elton Zarb)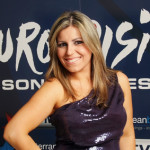 One of the favourites, Annalise completed her education in United Kingdom where she gained a qualification in music theory and piano but nowadays, she is working as a dance choreographer. Annalise firstly appeared on tv with the presentation of some shows targetting teenagers and children. Later on, she attended many international events in England, Wales, Germany, Russia, Italy, Bulgaria, Macedonia, Greece, Egypt and Tunisia.
The song Whoop It Up is a high tempo song which has national spirits. This up tempo song is tipped as a winner of this year's selections.  Annalise invites everyone join her to party in the selections with Whoop It Up Ole!
Song8. Kurt Calleja – This Is the Night (Authors & Composers: Johan Jämtberg, Kurt Calleja and Mikael Gunnerås)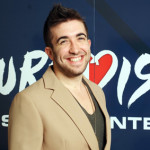 We will see the first band of the night with the eighth act: Kevin (rhythm guitar), Chris (lead guitar), David Baldacchino (bass) and Rebecca Spiteri (drums). Kurt Calleja is another United Kingdom based singer but his profession in that country was air steward and at the same time Kurt appeared on as a club singer. After he turned back to his motherland, he became a backing vocalist in various tv programmes. In 2010, he appeared on national selections in Malta but he hasn't ever succeeded to represent his country before.
The creators of the song This is the Night firstly met during a music event, Orfeo in Italia. Then they decided to take part at the Malta Song for Europe. The song isan  up-tempo pop act which is considered as a certain qualifier. It also has a potential to be a summer hit in Malta this year.
Song9. Romina Mamo – DNA (Author: Gerard James Borg / Composer: Michael Johannes Tanczos)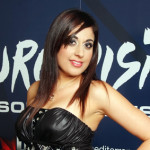 Romina's official career took off in 2000 when she was selected to attend some music festivals in Germany. After that she started to appear in national festivals such as Konkors Kanzunetta Indipendenza, The Malta International Hit Song and of course Maltese national selections for the Eurovision Song Contest. It was followed by some international appearances in Turkey, Canary Island, Bulgaria, Cyprus and Greece. In the year 2011, she won the Pop Star Talent in Italy. 
Experienced Romina will be on with the song DNA which is written by Gerard James Borg and composed by Michael Johannes. This up-tempo R&B song seems to be rock on the stage.
Song10. Nadine Bartolo – Can't Get Away (Author & Composer: Philip Vella)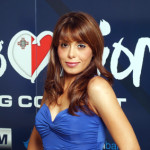 Nadine is coming from a musicial family as she is impressed by the talents of her father. Then she decided to study music, her profession is playing the clarinet. At the same time she was studying, she also joined a local group named La Vittoria. At the age of 16, she also went to an academy to learn dance. Therefore she made a new harmony with her music skills. Her official career started in entertainment sector where she joined animation groups in some famous resorts of Malta. In 2010, Nadine appeared in a musical as one of the members in main cast, the musical was made for memories of her father, Sammy Bartolo's music.  
The tenth song of the night, Can't Get Away is another composition of Philip Vella. The mid tempo song which will be performed all by Nadine, has pop, jazz and soul spirits.
Song11. Lawrence Gray – In Your Eyes (Author: Cher Vella / Composer: Philip Vella)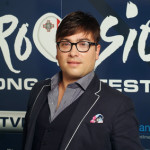 Thirty-seven year old Lawrence is one of the old hands in the competition. It the early stages of his career, he started as a front-man in a local group called Meer and they released six songs. After spliting from the group, he went on his own where he succeded to win some competitions and festivals such as Konkors Kanzunetta Indipendienza, The International Festival of Maltese Song. There is also good memories on his side in some countries including United States, Kazakhstan, Czeech Republic, Cyprus, Italy and Serbia.
The song In Your Eyes is coming from the family of Vella which is written by Cher and composed by Philip. The song starts as a ballad and then guitars and violin take it one step further. It will be performed by Lawrance all alone at the stage.
Song12. Kaya – First Time (Author & Composer: Gorgi)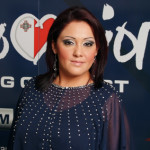 Priscilla Psaila received the name Kaya on the stage in the United States during the promotion of her single named Timeless. After then, Priscilla decided to use Kaya. Kaya, like the many participants in the Maltese selection, is coming from United Kingdom where she also completed her education in some music academies. The first participation of this veteran singer came over in 2000 with the song Our Love where she succeded 3rd placing. She is fortunate to work with the composers coming from Greece, Malta, Israel and Romania. Kaya is a music teacher, also singer, also writer and composer.
The ballad song First Time is written and composed by Gorgi. The violins makes a great harmony in this love song and for sure it will be placed in everyone's heart on friday.
Song13. Claudia Faniello – Pure (Author: Gerard James Borg / Composer: Philip Vella)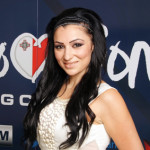 Claudia is well known in the music industry, especially as the younger sister of famous representative Fabrizio Faniello. Claudia firstly appeared in the music arena with her brother Fabrizio, then she became famous after participating in an idol contest in Malta. Claudia made her debut in the Maltese selections in 2006 where the brother Fabrizio got the ticket for Athens but fortunately she received Best Newcomer award. Since then, she has been appearing at the each of the national finals. Her first professional videoclip was released in 2007 but the official album came out in 2010. In such a short career, Claudia won Maltese Konkors Kanzunetta Indipendienza, participated in Romanian Golden Stag and in Slovakian national final and received the Best Solo Artist award in prestigious San Remo in Italy.  
This year, younger sister Claudia will be on with a ballad song Pure which is Gerard James Borg and Philip Vella song. This love song will try to place on saturday's final.
Song14. Jessica Muscat – Dance Romance (Author: Jessica Muscat / Composer: Philip Vella)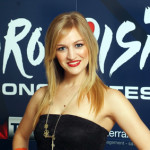 Jessica is not coming from a deep musical background unlike many other participants as she graduated from B.A. Comminucations. Although she has successful degrees in the musical arena. Jessica's first participation in the Maltese selections came in 2008 and in the same year she released her first single, Sweet Temptation and a song from that single achieved a respectable 2nd placing in Malta Hit Song Festival. Jessica will be attempting for the third time in the final this year and she is currently working on her second album.
The song Dance Romance is written by herself and composed by Philip Vella. As we have a tip from the title, this is up-tempo dance song.
Song15. Wayne Micallef – Time (Author & Composer: Wayne Michallef)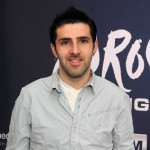 Wayne's interest in music started at a very young age. At the age of thirteen he started writing lyrics, composing and singing. Then he completed his education in music, having some lessons both in Malta and United Kingdom. In his professional career, Wayne has worked with some artists and bands and has appeared in several shows and festival. This year he will make a return to the competition as a soloist with his own song.
Wayne and his group will perform the ballad song Time which is written and also composed by himself, Wayne.
Song16. Dorothy Bezzina – Autobiography  (Author: Gerard James Borg / Composer: Magnus Kaxe)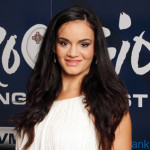 Dorothy honed her skills in a musicial family as she started playing pianoforte at the age of five. Then at the of eleven she successfully performed in a musical theatre. At the age of seventeen, she was awarded a scholarship after having second place in a local contest in Belgium, then she gave numerous concerts including with London Royal Philarmony Orchestra. Dorothy has been participating in Maltese selections since 2009.  
Another Gerard James Borg song , Autobiography is a mid-tempo R&B/soul song. It is all about making your own faith as Dorothy says: There's a line about love, There's a line about hate, There's a line about finding my faith! 
Song17. Gianni – Petals On a Rose (Authors & Composers: -R.Abrahamsson/A.Aly/M.Numhauser/T.Fenech)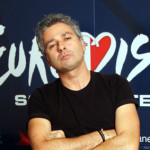 Forty year old veteran musician Gianni Zammit was interested in music at the age of thirteen when he formed a group. Gianni established his work with the famous Latvian group Brainstorm in 1994 and this was counted for the next ten years. As it would be remembered, the group represented Latvia at the Eurovision Song Contest in 2000 when Latvia made its debut in the contest, they received a respectable 3rd placing. Then Gianni presented several shows in radio and television. In addition to Gianni's past experiences, he also participated at the Maltase selections in 2000s.
His song Petals On a Rose has a slow start and then bass and guitars push it forward. It is about the pain which is caused by the distance of two lovers.

Song18. Fabrizio Faniello – I Will Fight For You (Papa's Song) (Authors & Composers: Johan Bejerholm / Niklas Edberger Robert Uhlmann / Warren Fenech / Fabrizio Faniello)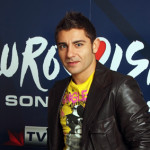 The family of Faniello will be so proud as they will be represented at the selections twice on friday. The older brother Fabrizio is one of the well known names participating in this edition of the Maltese finals. The most successful name in the selections is Fabrizio who participated eight times in the selections and won it twice – then represented Malta at the Eurovision Song Contest both in 2001 and 2006. Fabrizio's best achievement came in 2001 with 9th placing with the song Another Summer Night but he also has recorded one of the worst positions of his country in 2006, having the last place in the grand final with the song I Do.
As in the past participations, Fabrizio will be back with an up-tempo pop song on Friday evening. The song I Will Fight for You is dedicated to his father where he will be singing for him too.
Song19. Janice Mangion – While Her Eyes Still Glow (Author: Rita Pace / Composer: Elton Zarb)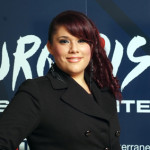 Janice might be considered as the newest face in the selections, last year she was the backing vocal of representative name, Marilena. Janice – as the most of participants did – studied musics where she took the vocal lessons from Helen Michallef, who represented Malta at the Eurovision Song Contest in 1972. Her adventures in music industry includes Konkors Kanzunetta Indipendienza and Malta Hit Song Festival. 
Her song While Her Eyes Still Glow is a pure ballad which is written by Rita Pace and composed by Elton Zarb. It is about the longing to her love. Janice will be singing all alone at the stage on friday night.
Song20. Eleanor Cassar – I Want to Run Away (Author: Fleur Balzan / Composer: Paul Giordimania)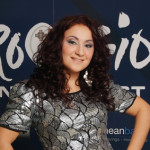 Eleanor started to be interested in music at the age of eleven with the encouragement of her school teacher, then she participated in theatral events in that year. In 2004, Eleanor was awarded with Most Promising Artist and it is followed by winning the Golden Stag in Romania. This year Eleanor will be participating at the national selections for the ninth time as she has been attending the event every year since 2003, except 2007. Her best degrees are having the second placing in 2009 and forth placing in 2008. As her speciality is in pop, ballad and dance music, Eleanor represented Malta at the Eurovision Song Contest in Düsseldorf as a backing singer of Glen Vella last year. 
The song I Want to Run Away is written and composed by creators of last year's participating of Maltese song in Düsseldorf, One Life. This time, the team is working for the Eleanor's participation in Baku with this up tempo song.
Song21. Corazon – Mystifying Eyes (Author: Fleur Balzan / Composer: Paul Giordimania)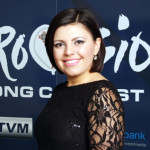 Corazon's interest in music started with the piano in her childhood, then this passion took her for further development on this instrument, having a diploma. Currently she has been studying at Johann Straus School of Music in Malta. In 2010, Corazon recorded a second placing at Malta International Hit Song Festival, then her talents spread to other countries, she also has a famous from tv shows which is presented by herself.
The song Mystifying Eyes is another ballad of the Friday's semi-final. The song makes a good harmony with the piano intro and violins.  It is written by Fleur Balzan and compsed by Paul Giordimania.
Song22. Deborah C featuring Leila James – You Make Me Go Uh Uh (Author: Vervoort David / Composer: Renier Patric)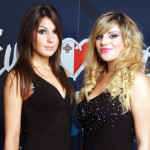 Deborah made her first steps in the musical arena participating in Junior selecrions of Malta in 2005. This year Deborah will be appearing as a lead singer for the first time in Maltese selection as she was one of the backing vocal of Fabrizio Faniello last year. She also has success in some music festivals and events such as Konkors Kanzunetta Indipendienza, Golden Cross, Malta TV International song Festival; she also attended to the musical events in Macedonia, Russia, Belgium, Italy and Germany. 
The song You Make Me Go Uh Uh is an up-tempo pop/ R&B song which is considered as a certain qualifier. Now, everyone is looking forward to see Deborah and Leila's performance.
Song23. Anna Azzopardi – Still Waiting  (Author: Athanasios Nakos / Composer: Samuel Bugia Garrido)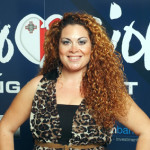 Anna is a kindergarten teacher, at the same time a perfect mother. She will be making her second attempt for Eurovision Song Contest as we saw her participating at the selections last year too.  In the musical career, Anna was the backing vocal of Lyn Chircop at the Eurovision Song Contest in 2003 and has also participated in some national contests. 
Anna's song Still Waiting is written by Athanasios Nakos and composed by Samuel Bugia Garrido. This pop/ rock ballad song is about the pain of love. Anna will be all alone at the stage on friday.

Song24. Amber – Answer With Your Eyes (Author: Alfred C. Sant / Composer: Ray Agius)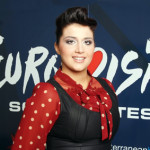 21 year old Amber is a still student at Giovanni Curmi post secondary school. Besides that, she has been into music since she was around five years old.  Although Amber got the family's support and encouragament for the music, she preferred sports, especially Judo. At the age of sixteen, her career in sports came to an end after having an accident in training, then she made a return with two songs, but none of them got the ticket for Düsseldorf.
Amber will try her luck with a perfect ballad, Answer With Your Eyes. In the song, Amber wants her lover to show his love with his eyes which only she could only truely believe in. 

Please note that only sixteen semi-finalists will go through to the final on Friday.
The results will be shaped after the overal scores by televoting and the jury.